December 15, 2022
El Dorado Adventist School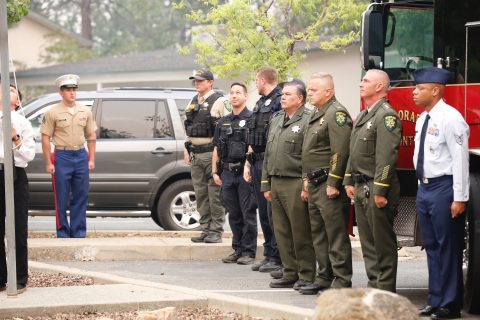 9/11 Day of Remembrance Service
Friday September 9, 2022, El Dorado Adventist School in Placerville, Calif., held their 21st Annual 9/11 Patriot Day and National Day of Remembrance Service. This service honored first responders, military, and medical professionals that have paid the ultimate sacrifice, as well as those that continue to answer the call.  
The event was attended by El Dorado Adventist School students, families, as well as local government officials, first responders, military personnel, and medical professionals.  El Dorado Adventist School believes that this event is an important way to connect with our community. Many have expressed their gratitude as for the majority of the time since 9/11, this was the only annual day of remembrance program in the whole county.
The program included a speech from former Mayor, and current city council member Dennis Thomas. It also included the Honor Guard, which Echo Ridge is blessed and proud to have retired Marine and Sheriff train their students in the Honor Guard. He has been wonderful and has taught them the respect and honor due to our heroes. Also in the program was the ringing of the bell signifying the solemn remembers of those who lost their live in the line of duty, in service to their country and communities.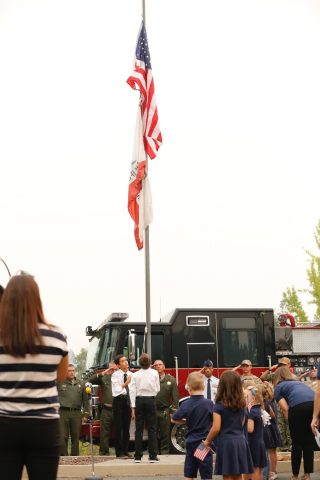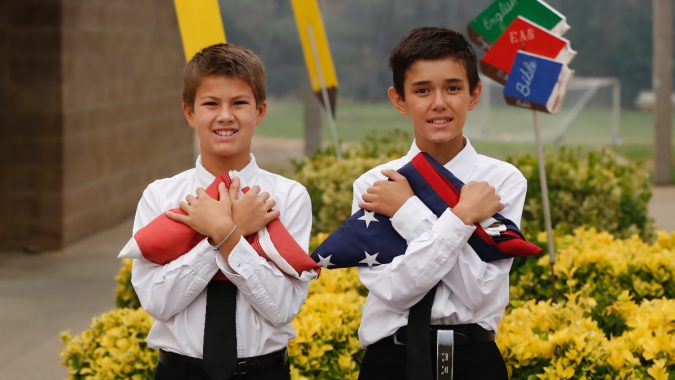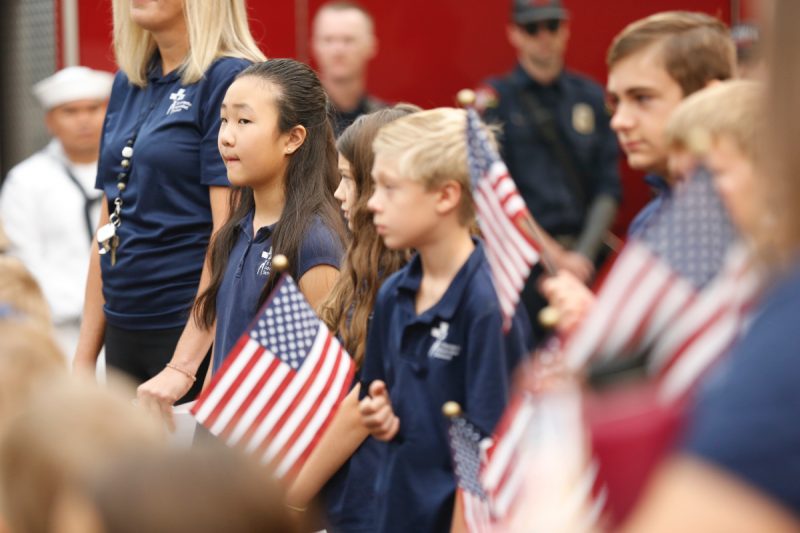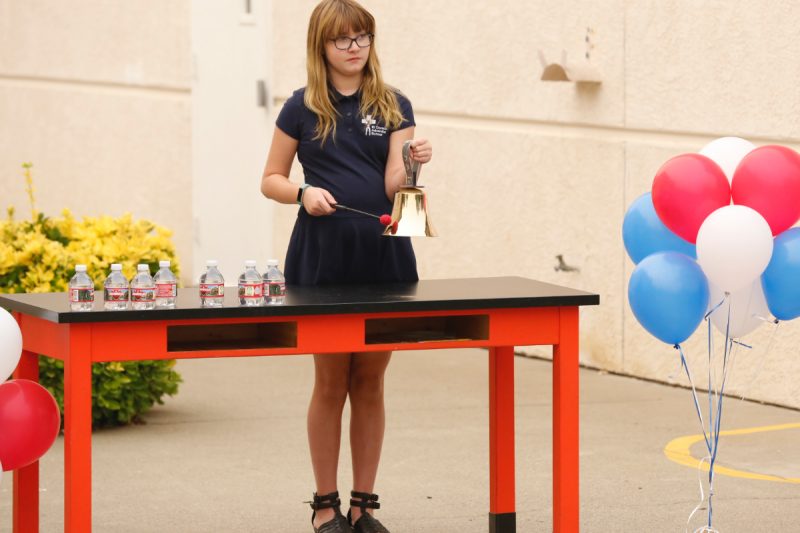 ---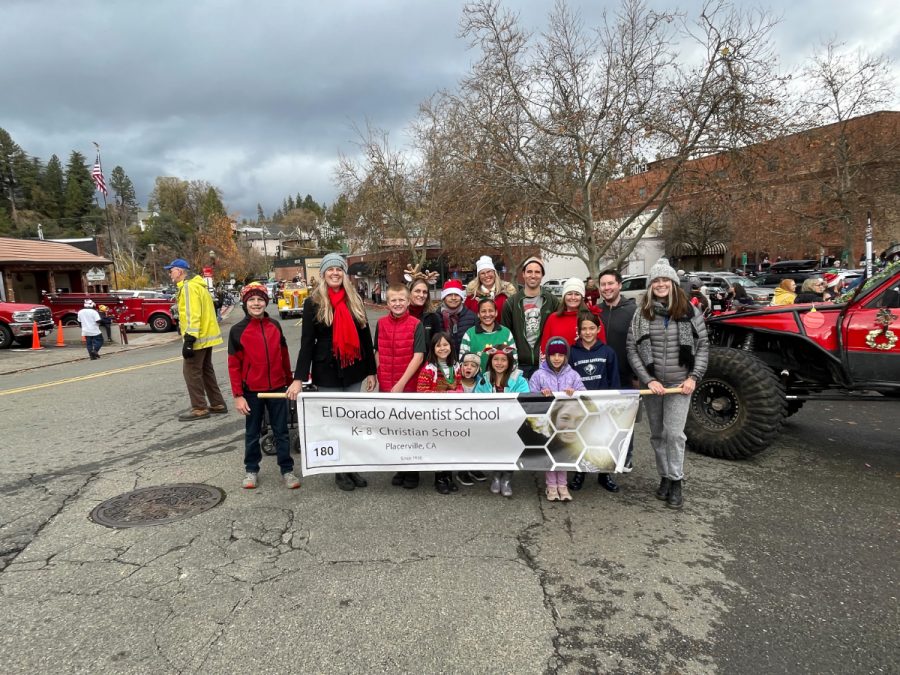 El Dorado County Christmas Parade
Sunday December 4, 2022, El Dorado faculty, staff, students, and families participated in the El Dorado County's annual Hangtown Christmas Parade in Placerville, Calif. An estimated three to five thousand attended. Businesses, churches, and other non-profits from the community get to participate.
This year the group from El Dorado braved rain and bad weather to walk in the parade, meet and greet people, and pass out Christmas candy. This fun event that helped El Dorado Adventist school meet their mission of being a proactive member in our community. Martin Sutton, principal, said, "I believe that opportunities to have contact with so many are rare and we are grateful that we could do this."