October 11, 2022
Armona Union Academy
Jr. Bible Class Presents to Their Own Middle School Family
When the junior Bible class at Armona Union Academy were given the assignment to create presentations about the book of Daniel, the class quickly accepted the challenge of sharing their presentations with the middle schoolers instead of reporting in class to each other.
They divided into teams based on their talents and interests. They decided to present in the chapel so the fifth- to eighth-graders could rotate from station to station.
The presentations varied. One project on the image of Daniel 2 explained the meaning of each section of the statue. Another showcased the healthy foods in comparison to the unhealthy meals provided by the king, which Daniel and his friends refused eat. The middle school kids were able to learn from the projects and have discussions about them with the junior class.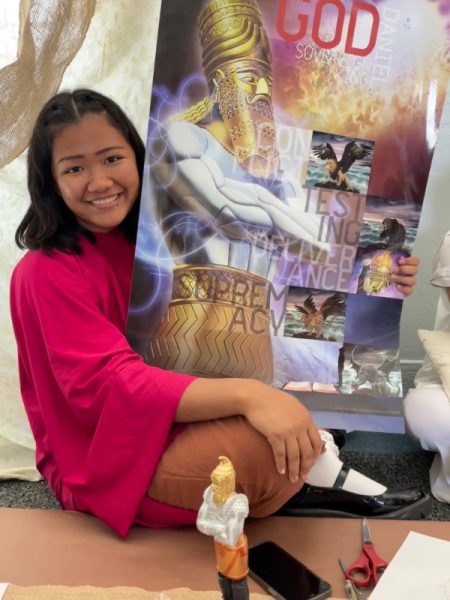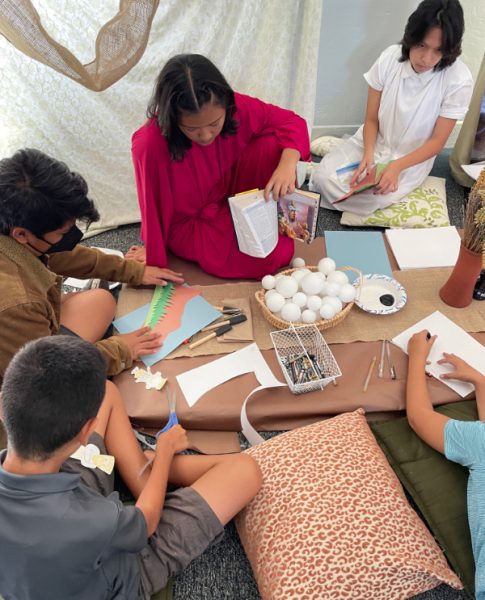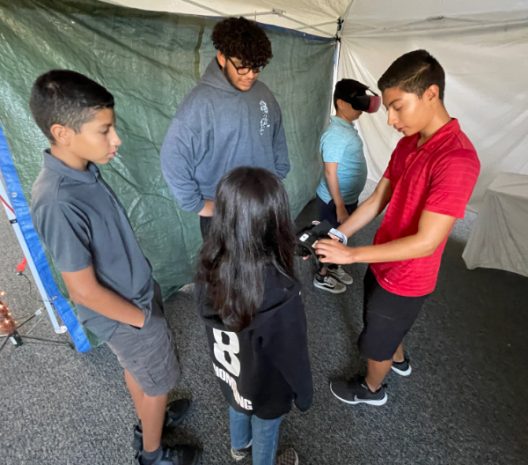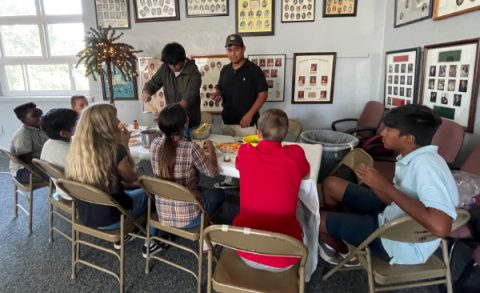 Three students even proposed a virtual reality (VR) station. They found a video simulating a fly-over of ancient Babylon created for VR based on archeological discoveries and research. The boys brought VR headsets for the younger students to use, and they explained to them what they would be looking at. Erick reported, "The VR helped them visualize how Babylon looked back then, how big the walls were, how the gates looked, and the palace."
This activity allowed the class to see the Bible from a whole new perspective in addition to helping them connect with the younger children in school.