GAA a Place of Refuge for Ukrainian Students
ORIGNALLY PUBLISHED IN PACIFIC SUNRISE – JANUARY 17, 2023
​
​GAA students come from near and far. While the pandemic has impacted the number of international students at Glendale Adventist Academy (GAA) over the last couple of years, there are still a handful who come from outside the United States. The ongoing war in Ukraine has forced many to flee their home in search of safety, and a couple of those families have found their safe haven in Southern California, thanks to the efforts of Pastor Anatoliy Gurduiala from the Russian-American church.
GAA has opened its arms and embraced these students; however, the cultural differences and financial limitations have made it difficult for these students to adapt. Moreover, the needs for the well-being of these families are real concerns. Thankfully, with the combined efforts of the local churches, Southern California Conference, and our school, we have made it possible for these children to attend school and thrive!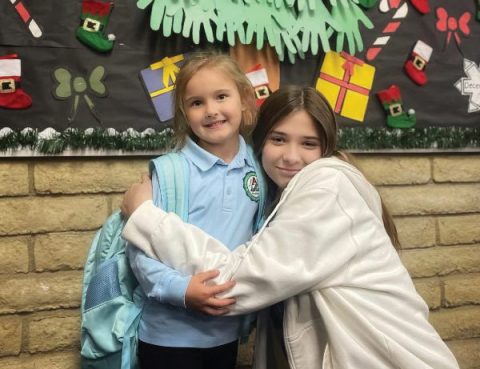 Even though the adjustment to GAA has not been easy, Darya (Kindergarten), Daniela (fourth), Violina (seventh), and Anastasia (ninth) are eager to learn and are trying their best to adapt to their new way of life. All four girls are wonderful and a joy to have!
---
LVAES Launches STEAM Lab
ORIGINALLY PUBLISHED IN PACIFIC SUNRISE – JANUARY 17, 2023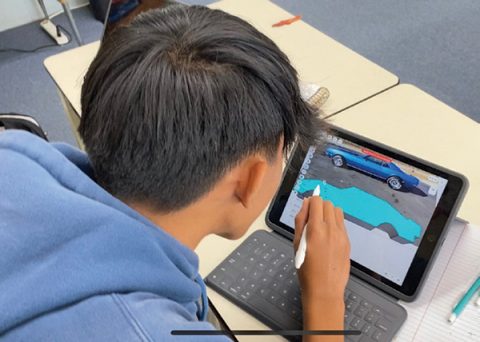 With a one-time donation of $2,000, Linda Vista Adventist Elementary School (LVAES) has implemented a STEAM (science, technology, engineering, art, and math) lab for our fifth through eighth grade students. Students spend 40 minutes twice a week absorbing real-life skills that bring textbook learning alive and provide the opportunity to use cool technology through theme-centered building challenges.
This year's theme is transportation. Students began by learning about internal combustion engines and basic mechanics, culminating in groups of two disassembling and reassembling lawn mower engines. From there, they'll move on to the future of vehicles: electric cars. Students use professional-level CAD software on their iPads to design their own cars and engineer how the components will fit. The students will turn their virtual models into reality with their 3D printer and assemble a circuit that includes a motor, switch, and at least two LEDs. It will culminate in a design contest and an endurance race across our parking lot.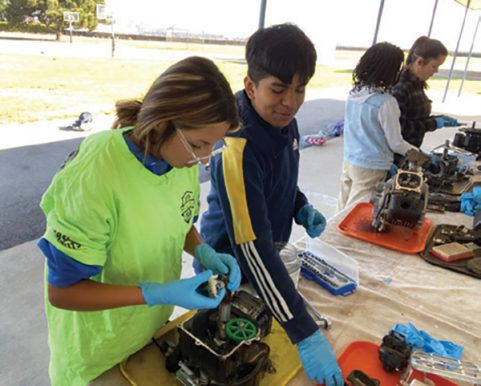 From electric cars, they will move on to rockets. Students will build mod- el rockets, including designing and printing their own nose cones, fins, and motor mounts. A software program allows them to model the potential height of their rocket's trajectory and calculate the center of pressure, which they'll confirm with their wind tunnel to ensure safety. The project will culminate by launching the rockets from the LVAES field.