Isaac Jacobo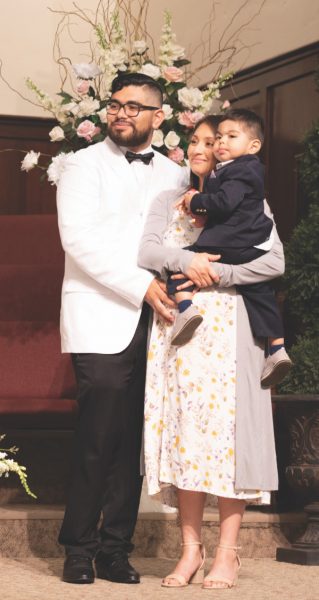 "It's hard to pinpoint the exact moment I knew I wanted to be a pastor," said Isaac Jacobo, who was recently ordained to pastor at the San Diego Broadway Spanish and Betel Adventist Group churches. "But I always knew I wanted to serve."
Even as a child, Jacobo knew he had to stand for the oppressed and fight for those who couldn't. That's why he fits so well at his churches, where giving a voice to the voiceless is vitally important.
"Evangelism and talking through doctrine have their place and purpose, but I firmly believe we do the most good when we help people with real life issues," Jacobo explained.
Jacobo greatly appreciates his current churches. Betel, he said, is the church that serves. They regularly provide meals open to the community on Saturday afternoons, and many times neighborhood homeless persons join them.
He also notes the dedication of members of San Diego Broadway Spanish, which has a thriving children's ministry, a valuable food bank, and youth who are mentored into positions of leadership.
"We need to be open-minded about who we can truly serve," Jacobo said. "We need to be humble and do our best to see the other side of the coin, no matter our own perspectives, and in everything we do, act in service."
Otis Coutsoumpos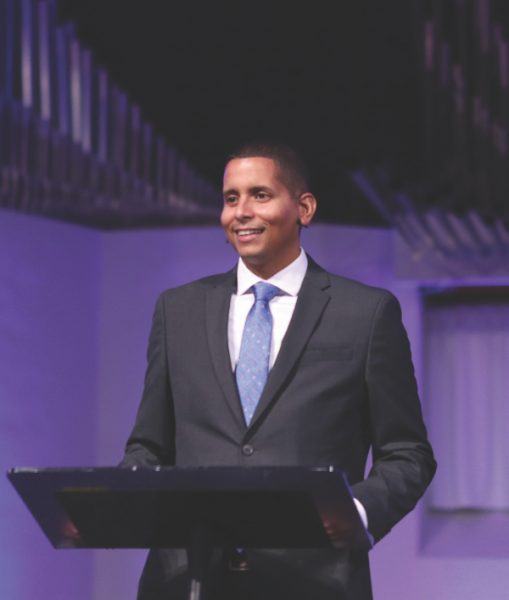 Otis Coutsoumpos has been pastoring for 22 years, but he never wanted to walk this path. Though he comes from a long line of pastors, Coutsoumpos expected to become an architect. When a pastor who was a family friend called and asked Coutsoumpos to serve as youth pastor, Coutsoumpos hesitated.
"I told him I'd help direct the youth program but that I didn't want to be a pastor," he recalled. Though the pastor agreed, Coutsoumpos was introduced to the entire church as their new youth pastor, and the title has stuck. This summer, Coutsoumpos was ordained at La Sierra University church.
"Even throughout seminary I thought someday I'd get my architecture degree," he said with a laugh. "Apparently my plans were different from God's."
What he loved about that first youth pastor role is the same thing Coutsoumpos loves about his current role: working with the community.
Coutsoumpos says La Sierra University church has been putting its money where its mouth is for over 40 years, providing no-strings-attached services to their neighbors.
"We'll share our time and resources with others because we are a community that simply desires to see everyone be well," he said. "And that, I believe, is the foundation of Christ's ministry."

____________________
By Becky St. Clair