By Marc Woodson, interviewed by Laurie Trujillo
Last year was pivotal for the Northern California Conference (NCC) because of its focus on organizational health. During the recorded state of the conference address, Laurie Trujillo, director of communication and development, interviewed NCC President Marc Woodson. This
article is based on the recorded presidential address, now available on the NCC YouTube Channel, where Woodson shares how the Holy Spirit moved through the conference in amazing and wonderful ways.
Although the answer seems obvious, who is "the conference"?
The conference is our network of 165 churches and companies, 35 schools, various support ministries, like Napa Valley Adventist Retirement Estates and Leoni Meadows Conference Center, as well as the 40,581 members. Many times, when members say "the conference," they are referring to the administrative office and headquarters in Roseville. We, the people, are the conference, and together we connect people in our region to Jesus Christ.
What blessings did God pour out on the conference in 2021?
The pandemic temporarily closed our buildings, but our network continued to connect people to an abundant life in Jesus Christ and prepare them for the Second Coming. Our pastors preached the gospel. As a result, there were 464 baptisms, 17 rebaptisms, and 63 professions of faith in 2021. We also organized the Sacramento Fijian church, the Sacramento Ukrainian church, and Richmond Spanish company.
Our educators successfully adapted to ever-changing state guidelines, and we experienced a 14 percent growth in enrollment conference-wide, with a 20 percent growth in our early learners. As you can see, we experienced growth in very measurable ways.

At the start of your 2018 term, the conference adopted three strategic initiatives. One of those is engaging your community with compassion. How did churches, schools, and members do that in 2021?
The majority of our entities have been serving their community in meaningful ways. Some served as a temporary vaccination clinic, took action to help with the influx of Afghan refugees, or filled the gap in terms of food security—like the Carmichael, Orangevale, Paradise, and Lincoln Amazing Grace churches. Sacramento Capitol City church transformed into a warming center in the winter and a cooling center in
the summer for hundreds of unhoused people. Our Pathfinder clubs have also been busy cleaning and feeding their communities. There are so many examples of our churches, schools, and members becoming relevant to their community.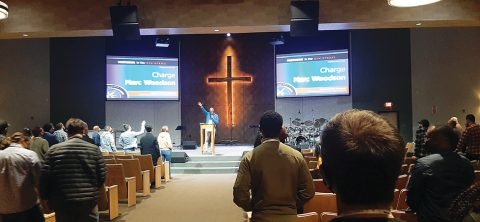 What does it mean to be community relevant, and why is it important?
A community-relevant church or school will ask, "What does my community need and how can we address those specific needs?" The answer to these questions will then drive the development of projects. Many entities fall into the trap of providing the services they feel most comfortable with and thus remain a hidden feature in the community. It is only when the community sees the church or school serving needs that they will be ready to hear the gospel. It is like Jesus, who addressed the physical need first and then worked on the spiritual hunger.
Another initiative is to engage your calling to ministry. How did members accomplish that in 2021 when things were still in transition?
This initiative is based on the premise that God created each individual with a unique set of gifts, talents, skills, and passion. Sometimes we think of pastors when we talk about ministry— and pastoral ministry is a type of ministry. However, I believe everyone is called to minister. The focus of this initiative is to be involved in a meaningful way at the local church or school level that taps your special gifts to effectively connect people with Jesus Christ. It has been amazing to watch people in our conference stepping up to meet the pandemic challenges. I recall a story in which a principal went
to the home of a child with materials to teach outside the window of the home. I recall a tech-savvy member stepping in so that the church could be livestreamed to homes.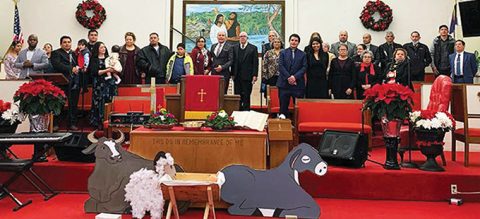 How does being community relevant and using your gifts for ministry link to church planting and growth in the Northern California Conference?
It was important for all three initiatives to complement and build on one another. In our conference, there have been two church plants. One is in Marin county, sponsored by the Novato church. The church began by engaging their community with compassion, which led to being community relevant. The young members engaged their calling to ministry, and as a result, a church was planted in 2021 and people are connecting to Jesus and being transformed. The other church plant was Buena Tierra, which was sponsored by the Oakland Spanish church, and it was accomplished in the same way. This is how the three initiatives work together to further our mission.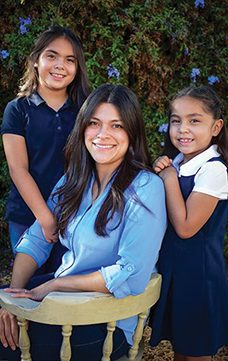 Giving is another way to tell the story of how God has blessed our conference. How is the financial health of this conference?
Giving has been a tangible testament to how the Holy Spirit has worked in our conference. Our members are faithful and generous givers. The conference is not a business where we make money from a product or service. It is simply the faithfulness and giving of our people that brought over $46 million of tithe in 2021—a historic amount for the cause of connecting people to a transformative relationship with Jesus Christ. To God be the glory for the great things He has done! And this giving is on top of what members gave to their local churches and to other special conference
projects like the Disaster Relief and the Kindergarten funds.
These financial blessings allowed us to take better care of our pastors, teachers, and other conference workers. It allowed us to expand ministry and provide more resources to our churches, schools, and other ministries.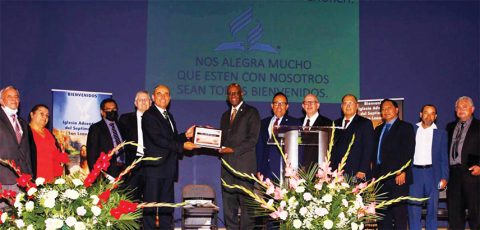 How were the Disaster Relief and Kindergarten funds used?
The donated funds for disaster relief allowed us to help every identified member and those connected to the local church or school with cash assistance. Additionally, in partnership with the Pacific Union Conference, we were able to cover one month of tuition for 218 new kindergarteners at our schools, which is an increase of enrollment by 20 percent. Generosity is the hallmark of our members in the Northern California Conference, and their giving makes a difference!
Our conference faced a long fire season that impacted both Leoni Meadows in Grizzly Flats and Foothills Elementary School in Deer Park. Can you update us on the current status of both entities?
As you have read in previous publications, the fire destroyed buildings and most of the infrastructure. Pastor Craig Heinrich and his team have been working hard to get the camp ready to accept visitors this summer. Insurance, donors, and funds from the conference have supported all the work, and the camp is recovering. Moreover, new plans are being drawn up to improve the camp in many ways, and I look forward to its grand opening.
Foothills Elementary School, which was damaged by the Glass fire, opened its doors over Christmas break. There are also plans in place to expand the main building, which burned in the fire.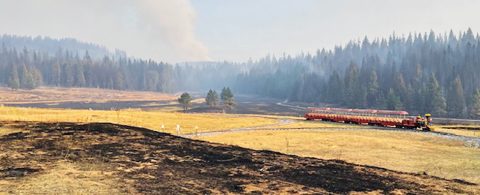 Vision casting and building on the momentum of 2021, what does the future look like in 2022?
In early 2021, the conference started a journey toward organizational health. We believe being a healthy organization will help us carry out our mission in a more effective way. And this journey is not just for the office headquarters. We envision healthy churches, schools, and other ministries— as a whole—where our members and employees are engaged and enthusiastic about spreading the gospel, where each entity is mission driven and relevant to their communities. It is very exciting to envision a healthy conference!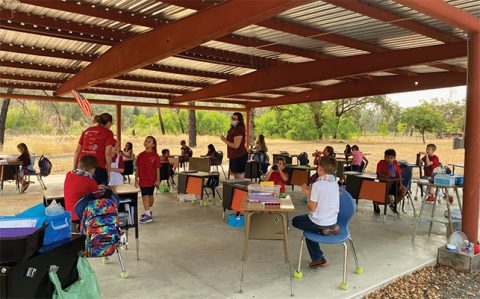 Can you share with us one change you made on this journey and why it was so important?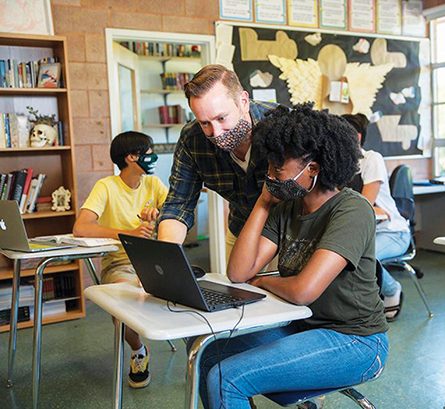 The first discipline to organizational health is building a cohesive leadership team. Historically the administrative counsel consisted of four male members: the president, the executive secretary, the treasurer, and the assistant to the president. It was clear we needed a diversity of perspective and more eyes on the issues. We are now a Leadership Team of eight members, and two of our members are women. We added the ministerial director, the superintendent of schools, the human resource director, and the communication and development director.

Together, over the last year, we worked on our clarity: Why do we exist as a conference? What are our core values? How will we succeed? What is most important right now?

Because of the hard work, discipline, and dedication of the team members, we are now cascading this clarity to other leaders in the conference.

Conclusion
At the end of this interview (which can been seen in its entirety on the NCC YouTube channel and in Northern Lights) Woodson shared a song that clearly defines why the Northern California Conference was so blessed in 2021. It is an old gospel hymn called "We Have Come This Far by Faith."

We have come this far by faith,
Leaning on the Lord,
Trusting in His Holy Word.
He's never failed us yet...
We've come this far by faith.