by Raewyn Orlich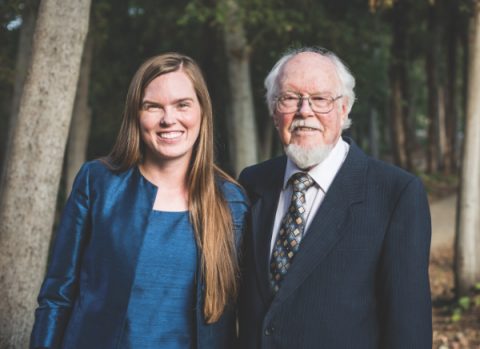 Somehow, the marathon, that iconic race of 26.2 miles, hadn't been enough. I was running in the Comrades, the oldest ultra-marathon in the world. 
This race would be two marathons back-to-back, plus another mile and a half or so, for a total of about 54 miles, and we had to be done within 12 hours.
It had taken a lot for me to get here: planning the trip to South Africa, buying the tickets, getting the time off from work. That's not to mention the training that was involved.
We had lined up way before the 5:30 start that morning, 17,031 of us, from 73 different countries.
I knew I needed to go slow for the first 25 kilometers. I'd read that many lose the day by how they treat those first few hours. I was watching the pace and feeling pretty proud of just how slow I was going.
I knew I needed to go slow for the first 25 kilometers. I'd read that many lose the day by how they treat those first few hours. I was watching the pace and feeling pretty proud of just how slow I was going.
Relaxing into running down a hill, I heard a voice behind me saying, "Raewyn, slow down. It's a long day and you need to save your energy." The voice came from a random middle-aged man who was running past me, reading my name on my bib as he ran by.
I saw his bib too. He had a green number on his back, given to those who've finished the Comrades 10 times or more. I slowed down. (Although, I may have taken his well-intentioned advice a bit too far. Along the race, there are 6 cut-off points—if you don't get there by a certain time, you're blocked from continuing and put on a bus to the finish line. Later, I was shocked to find that if I had decreased my speed any further, the race would have ended for me at the first cut-off at 8:10 a.m. I had passed it at 8:06.)
The Comrades Ultramarathon alternates directions each year, affectionately called the "Up" run or the "Down" run, depending on if you're starting in Durban or Pietermaritzburg. I was running the "Up" run, from Durban on the coast to Pietermaritzburg, northwest and inland. I was prepared to face five legendary hills, but there are plenty of ups besides the Big Five. At the end of the race, Garmin reported I had run 5,600 feet up in elevation (more than a mile) and another 3,700 feet down.
Whenever I walked, I counted steps, willing myself to run once I had reached a certain number. First, I walked while I counted to 100, then to 200 or 300 later in the race. When I got to the predetermined number, I forced myself to run, looking down at my feet, counting again, first to 300, then to 200 or just 100 later in the race.
The crowd was amazing. Lots of people lined the road in certain spots along the way. I waved and gave the kids high fives. Later in the race, I was just putting my hand up and dragging it through a dense sea of hands. Eventually even that took too much energy. I kept my hands down, except for grabbing edible handouts.
After several experiences of having food slip out of my hand, I learned to be more decisive with the grab. I was hungry! Even with the four gel packages I had brought, and rejecting water in favor of energy drinks at most stations, I couldn't find enough calories to consume.
Another source of energy came not through the mouth but the ears. I usually wait until a certain point in a race to reward and distract myself with music. This time I started at about 11:30 a.m., just after the halfway point. "Happy," by Pharrell Williams, could make me feel like dancing even after 30 miles. After 42 miles of running, even the Beach Boys' "California Girls" made me cry, never mind "Hero" by Mariah Carey.
I had just made it past the Umlaas Road intersection and to the highest point in the race when I saw someone in a referee shirt motioning at me angrily. A short while later, another referee gestured toward me. This time it was clear. I had to take out my headphones. The runner near me said I wasn't allowed to wear them, for safety, and I could be disqualified.
I couldn't believe it! I had carefully read all four pages of the "Final Race Instructions and Information." I could have been disqualified for a rule that was a norm so widely accepted that they hadn't even thought to mention it!
I took them out reluctantly, knowing the race was about to get harder. 
Going into this, I knew a race set up as a war memorial was not going to be easy. The Comrades, first run in 1921, is the brainchild of Vic Clapham, a World War I veteran who wanted to remember his fellow South Africans killed in the war with a race that aims to "celebrate mankind's spirit over adversity."1
The word comrades was increasing in its popularity in the early 1900s. The word reached its pinnacle in the late 1930s, then usage plummeted as it became associated with the Soviet Union and spread of communism. Comrades literally means roommate (from Latin for chamber) but can refer to someone committed to the same space, group, or goal as you. In this case, we were all running the same race.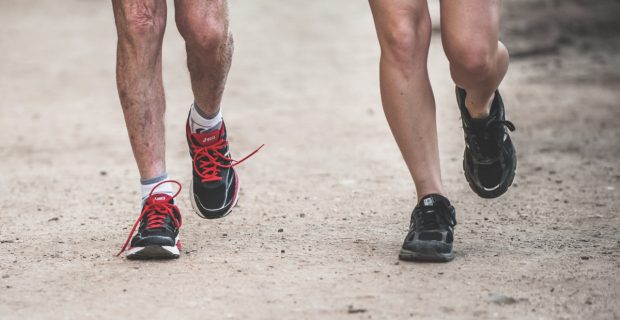 I looked down at my feet, willing them to keep going. I took turns focusing on my knees instead, moving them back and forth and back and forth. Everything else blurred into the background, and running felt easy and natural, almost trancelike. I was on a high. I could run forever.
Except for the fact that everything hurt. Surprisingly, running uphill was less painful than walking flat. To keep going on the flats after water stations, I had to tell myself that pain was good, that I enjoyed it, that nothing beautiful comes without suffering.
I had recently been listening to The Book of Joy: Lasting Happiness in a Changing World,2 published from conversations between two Nobel Peace Prize recipients, the Dalai Lama—called His Holiness by the Tibetan people, living in exile in India—and Desmond Tutu, the first black Anglican Archbishop of Cape Town and a strong opponent of apartheid. I loved hearing these two senior spiritual leaders laugh together and share the insights they've gathered along the way.
I was running this race because of another man, an elder who stands with them in the same sage position in my life. He had encouraged me, celebrating my successes along the way, advising me to rest and make sure I took good care of my body, modeling the importance of a positive mindset.
My grandfather has been a runner for as long as I can remember. He first ran the Comrades in 1989 at the age of 61 when I was almost seven. He linked up with a man running his tenth race and, in his words, he put himself "into his hands." The stranger turned comrade had knee problems, and they finished with just 30 seconds to spare.
I ran because I wanted to run the race Grandpa had run while he would still be there to cheer me on and greet me at the finish line.
I ran because I want to run, to press on in Grandpa's shoes.
Not his actual shoes, of course. I've actually had a terribly hard time finding running shoes that work. My first pair was an exception. With a bit of beginner's luck, I found them on the discount rack at a running store. They happened to be a men's size 8.5 wide.
In any narrower shoes, my left foot throbs with Morton's Neuroma (a swelling of the plantar nerve, usually between the second and third toes). This is common for women, due to the unfortunate prevalence of narrow shoes that squeeze our toes together, plus the heels that put pressure on the balls of our feet. I boycott those shoes. Mostly.
After that first pair, my luck ended. I could only tell whether shoes would work or not after the first few miles, when they had already become "used." I rejected three pairs as unworkable. From then on, I only bought from stores that had lenient return policies, mailing back three more pairs. Finally, a sports podiatrist compared the bottom of my shoes and suggested I needed ones with more traditional flex grooves, and I found a pair that worked.
I wouldn't run in Grandpa's actual shoes. No, the "shoes" I'm talking about here are what I've learned from my grandfather's ways of engaging with and being in the world. I want to follow him because I see him doing his best to "follow the example of Christ" (1 Corinthians 11:1, NIV).
We all carry certain biological traits from those who have come before us. These are with us, no matter what. But other traits, other characteristics, we pick up along the way. Once we're aware of them, like shoes, it's possible we can intentionally choose them, or choose to switch them out for a different pair. By God's grace, we can choose to live out the best of the legacies we've been given—and prayerfully leave certain aspects behind.
When I was born, we were living with my mother's parents in Cape Town, South Africa, where we stayed until I was almost four. Grandpa let me "help" him with the gardening and pushed me on the swings at the park just down the street. During family worship, I would lie on his chest and feel the warm words of Scripture rumbling within. I watched him kneeling by his bed in the mornings, talking to his best friend, Jesus, and said a happy "yes" whenever he invited me to pray with him.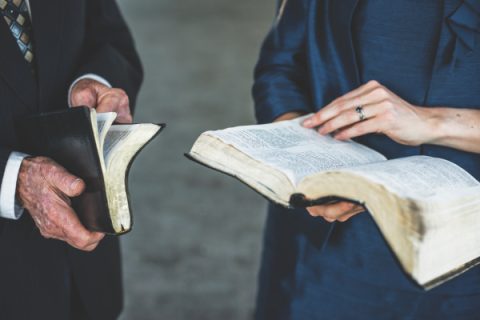 And the prayers together continued. Grandpa dedicated me as a baby, baptized me when I was 11, prayed for me at my ordination-commissioning into pastoral ministry in 2011, gave the dedicatory prayer for Mike and me at our wedding in 2016, prayed over our firstborn, Eleanor, in 2018, and our son, Eric, in 2020. Along with the prayers, the questions and conversations continued too.
"Grandpa, do you think I need to be re-baptized?" He was visiting from South Africa and we were walking down the street of my American Adventist childhood, Grove Street in Berrien Springs, Michigan. My teenage self wondered whether I had really known what I was getting into, because I felt I knew Jesus so much better at 14. Plus, I hadn't lived up to all the daily devotions I thought I ought have been engaged with and was going through a spiritual revival. Grandpa asked me some good questions. "When you got baptized, were you making the decision to give your life to Jesus?" "Yes." "Well, you will always get to know Him better." That settled it for me.
"Grandpa, what do you think of my boyfriend, Mike, and our relationship?" We were walking together again, this time doing laps on the top deck of a small cruise ship, with miniature golf in the middle and the ocean on all sides. "He's sincere, authentic, open. He cares deeply for you and would take good care of you. I'd say go for it." I'm so grateful I did. His blessing mattered to me.
"Grandpa, what do you think I should do as I face this conflict in the church? How do I step back into the situation?"
"Grandpa, what do you think I should do as I face this conflict in the church? How do I step back into the situation?" This time we were walking in Michigan again as I prepared to travel back home to California. "Listen carefully. Respond humbly. Then trust the Lord to give you all the wisdom and the courage that you need." An elder and I were able to have a tearful heart-to-heart, and the conflict disintegrated. His counsel worked wonders for me.
My relationship with my grandfather has enabled and inspired me to run this race called life with more peace, grace, and courage. He has helped me better understand and experience the abundant goodness of God. Perhaps there is a person in your life who has done the same for you. If no one springs to mind, you may have an unmet longing for such a relationship. You wouldn't be alone. So many are running without the benefit of such encouragers. I pray one will come your way. In the meantime, you can be that person for someone from a different generation.
In Psalm 145, David sings of the greatness and praiseworthy goodness of God. It's a marathon song, not in terms of length but of comprehensiveness. It's an acrostic. Each line starts with the next letter of the Hebrew alphabet. This method symbolized the comprehensive nature of God's goodness, from A to Z as it were. It also made the song easier to memorize and pass along to the next generation.
Psalm 145:4 says, "One generation shall laud your works to another, and shall declare your mighty acts" (NRSV). The New International Reader's Version assumes one direction, "Parents praise your works to their children. They tell about your mighty acts." But I love the ambiguity in the Hebrew. It literally says one generation to another. Sharing God's goodness doesn't only go in one direction. Children can tell their parents about God's mighty acts. Younger generations can inspire older ones with their trust in God's abundant goodness.
When I got a call to leave youth ministry for a lead pastor role, I was torn. A wise counselor asked me, "Have you completed your mission there?" As I reflected, it became clear to me that one of the young adults in the youth ministry had the necessary gifts and connections to lead the community in the next season. His dedication and fearlessness inspired me. I learned that we could trust next generations to hear and respond to God's relentless call. I passed on the baton to the runner best suited for the next leg of that race and got ready for my next one.
The summer my grandfather turned 90, I took a 12-week sabbatical from pastoral work to run the Comrades and have a series of intentional conversations with him about legacy.3 Granny and Grandpa were considering relocating to a different continent, moving to Michigan, in the United States, to be closer to family.
What would they choose to bring or leave behind? What about my Granny's mother's piano, or her father's paintings, or the stool from the 1820 settlers who had come from Britain to South Africa? What would happen to all of Grandpa's books, photo albums, furniture, clothes, and papers? Beyond all the stuff, what would they hope to pass along to us? And what would I choose to hold onto or let go of?
My grandfather is not perfect. But in the slip-ups I come across, I'd like to emulate the way he recovers after he falls. As Proverbs 24:16 says, he will "get up again" (NET).
I want to be a runner, a follower of Jesus, a pastor, a friend, and human being, like my Grandpa.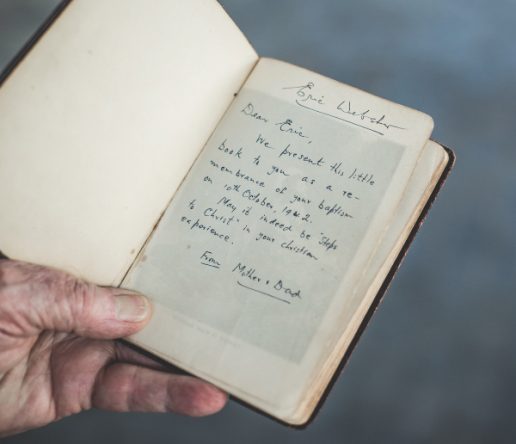 Growing up, whenever anything exceptionally exciting, unusual, hilarious, or downright challenging happened, someone would often say, "This is a story you will tell your grandchildren one day." Now, as a pastor, I often find solace in awkward or ridiculous moments by saying, to myself or out loud, "At least this will make a great sermon illustration."
So far, those theoretical grandchildren haven't materialized. Nor do those messy moments always make it into a message. But whether they do or not, saying, "I'll tell this to my grandchildren," changes my perspective. We look at life differently when we're thinking of the next generation, our future listeners and leaders. We make choices differently too.
Running the Comrades is definitely something I will tell my grandchildren about, and the experience has already made it into a sermon or two. Did I make it before the 12-hour cut-off? I guess you'll have to read the book to find out.
Your race isn't over. If you're reading or listening to these words, you're still running or walking, crawling or trying to catch your breath. The final chapters of your book are yet unwritten.
Today is not just yours or mine—it's ours. How we run our race impacts those running with us and after us. We're comrades. We're all in it together.
_____________________________
Raewyn Orlich is associate pastor for discipleship and nurture at La Sierra University Church. Her book, In Grampa's Shoes, from which this article is adapted, will soon be released by Oak & Acorn Publishing.
1 Stated purpose in the Comrades Marathon Association's Constitution.
2 Dalai Lama and Desmond Tutu, The Book of Joy: Lasting Happiness in a Changing World (New York: Penguin, 2016).
3 Thank you, Southeastern California Conference of Seventh-day Adventists, for your exceptional, proactive sabbatical policy that encourages pastors to do this once every seven years.