by Bradford C. Newton

Every year I look forward to the special "Education Issue" of the Pacific Union Recorder. Since 2018, the April issue has focused on the ministry and powerful work that takes place in the Seventh-day Adventist schools across the Pacific Union. This includes approximately 1,000 educators serving nearly 10,000 students in 109 elementary, junior academy, and senior academy schools. We have 27 early childhood centers, where about 175 employees are educating nearly 1,000 children. We also operate Pacific Union College and La Sierra University, and we're proud that Loma Linda University is in our territory. We are blessed each day by the ministry of Adventist education!

Seventh-day Adventist schools are academic organizations that emphasize the importance of educating children and youth through their mental, physical, social, and spiritual development. Our schools seek to provide a rigorous academic program that prepares students for college and beyond, while also instilling a commitment to Christian values and principles.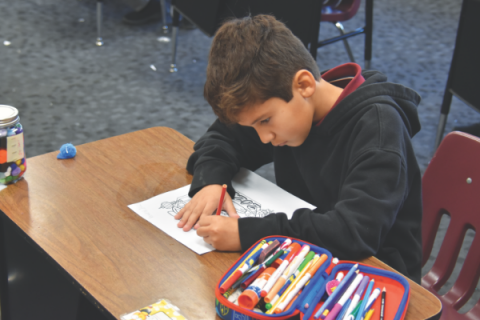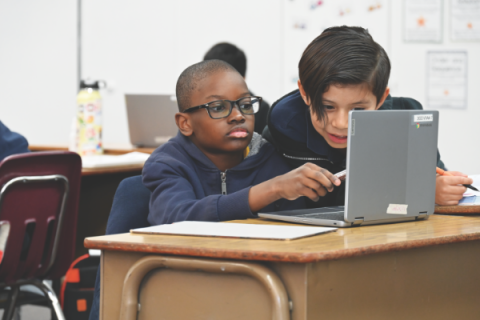 The academic curriculum taught in Adventist schools includes a strong emphasis on Bible study and Christian values. Instruction is done in supportive and nurturing environments where students can develop a love of learning and grow in their faith. Every one of our schools provide opportunities for students and their families to participate in activities that nurture spiritual growth and the joys of service to community and those around them. Students may participate in chapel and worship programs, study and prayer groups, and outreach or community service projects. There is also a full slate of other extracurricular activities such as music, outdoor activities, team sports, and drama. It is a wholistic education that prepares students for a life of service to God and others.
This approach is carefully created and nurtured by the dedicated and professionally trained teachers, administrators, and staff. Through school boards that include church and community leaders and that provide oversight for the operation of the schools, the mission and goals of each institution receive careful and persistent review and support.
The faculty and leadership of each school take academic excellence very seriously. The smaller class sizes and personalized attention that are typical in our schools often allow for individual attention and personalized instruction, placing a strong emphasis on values education, critical thinking, and problem-solving skills. Students in Adventist schools develop skills and talents that put them on the pathway to success in their future studies and their lives. They often forge relationships that are valued and appreciated as they go through life. In many cases, students attend the same schools their parents—and even their grandparents—attended, and the values taught are sustained over generations!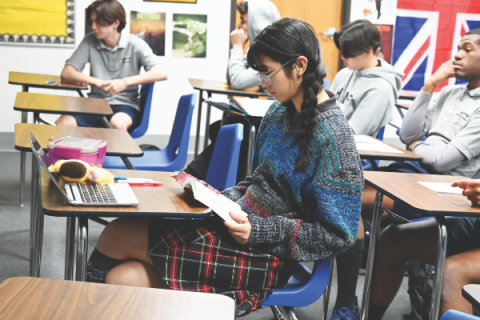 In every one of our institutions, the school day begins with prayer. Adventist education is conducted in an environment where students can grow in their faith and develop a deeper understanding of God and His Word. Students are encouraged to develop and deepen their own individual relationship with our Heavenly Father. Our teachers are role models who personally embrace a Christ-centered life and practice the values they teach. These biblical values and principles are integrated into every aspect of the curriculum and activities of the school.
One of the most important benefits of being a student at an Adventist school is the nurturing and supportive community they become a part of. Adventist schools provide a warm and positive environment where students can develop meaningful relationships with their peers, teachers, and other members of the school community. This is where a love of learning is affirmed and where excellence in the pursuit of life goals is prioritized. These are the places where the friendships that last a lifetime are forged and where students discover mentors whose impact goes well beyond the schoolhouse door.
If you are the parent or grandparent of a school-aged child,
I encourage you to consider the ways in which Adventist education might enrich and impact the lives of your children and grandchildren.
If you are the parent or grandparent of a school-aged child, I encourage you to consider the ways in which Adventist education might enrich and impact the lives of your children and grandchildren. I know that it requires financial resources, but I also believe that when we prioritize Christian education for our children, the means and support for their education and training may be found through our own means, support from family, financial aid, and other sources. I encourage you to visit your local Adventist school and speak to the principal and faculty. Tour the classrooms and attend a chapel or a music program.
Jennifer and I were committed to a Seventh-day Adventist education for our two children from their birth. From kindergarten through their college years, we viewed the financial expense as an investment in their eternal future with Jesus Christ. We committed the funds for their education as second only to returning tithe and offerings. The result was that God miraculously provided each year and blessed our children with a love for God that endures in their lives as adults. For this we praise God!
If you do not have school-aged children, you can still be involved in the ministry of our schools. Volunteers are often welcomed. Attendance at concerts and programs is valued. Your financial support for the operation of your local school is greatly appreciated and may just be the blessing that our leaders are praying for.
Join with the those who pray for our schools each day. Make the ministry of Adventist education a part of your daily conversations with God. Pray for the teachers, the administrators, and the staff, who serve with consecrated diligence and dedication. Include our school boards in prayers for wisdom and leadership.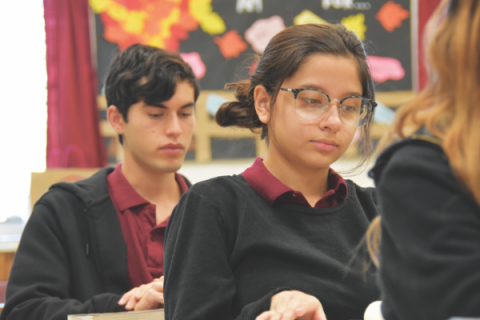 And please pray for our students in all our schools across the Pacific Union. In my own prayer life, I hold up before the Father the young ones who are just beginning to develop social and life skills in our early childhood centers. I pray for the children in elementary classrooms and on playgrounds, who are busy discovering their own personalities and interests. And I know that I am just one of many who pray for the students in our academies who are making important life decisions, beginning to take on adult roles, already leading out in church and community activities, and so eager to develop their personal faith and practice.
In the schools across the Pacific Union, we are responding to the words of Deuteronomy 6:6-7 through the ministry of our schools: "And these words that I command you today shall be on your heart. You shall teach them diligently to your children, and shall talk of them when you sit in your house, and when you walk by the way, and when you lie down, and when you rise up" (NKJV).
Teaching our children about God's love and grace is a ministry for the entire church—it extends beyond just formal education and includes every aspect of life, including church, home, and school. In Adventist education we take this counsel to heart by seeking to create an environment that reinforces biblical values and by finding ways to integrate these values into all aspects of a child's education and development. As you read through this annual issue of the Recorder focusing on the work of education within our region, I hope that you will be encouraged by the reports and articles, inspired by the young faces of our students, and challenged by the enduring opportunity for impactful ministry that has been given to God's people through Adventist education.
_____________________________
Bradford C. Newton is the president of the Pacific Union Conference.
Un vistazo más de cerca a las escuelas adventistas
Por Bradford C. Newton
Cada año espero con interés el número especial del Pacific Union Recorder dedicado a la educación adventista. Desde 2018, la edición de abril se ha centrado en el ministerio y la impactante labor que se lleva a cabo en las escuelas adventistas en toda la Pacific Union. Eso incluye aproximadamente 1,000 educadores que atienden a casi 10,000 estudiantes en 109 escuelas primarias, secundarias y de educación superior. Tenemos 27 centros pre-escolares, donde alrededor de 175 empleados están educando a casi 1,000 niños. También operamos Pacific Union College y La Sierra University, y estamos orgullosos de que Loma Linda University esté en nuestro territorio. ¡Somos bendecidos cada día por el ministerio de la educación adventista!
Las escuelas adventistas del séptimo día son organizaciones académicas que enfatizan la importancia de educar a los niños y jóvenes a través de su desarrollo mental, físico, social y espiritual. Nuestras escuelas se esfuerzan por proporcionar un programa académico riguroso que prepare a los estudiantes para el colegio y estudios universitarios, al tiempo que inculca un compromiso con los valores y principios cristianos.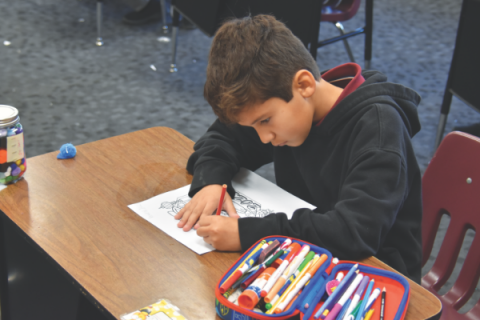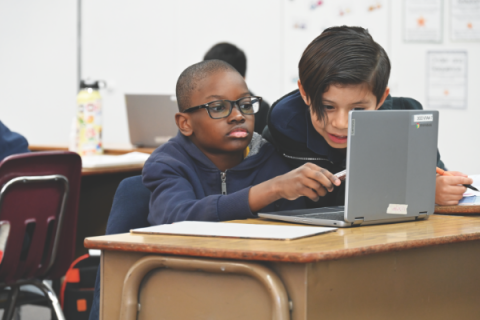 El currículo académico que se enseña en las escuelas adventistas incluye un sólido énfasis en el estudio de la Biblia y los valores cristianos. La instrucción se realiza en entornos de apoyo y enriquecimiento donde los estudiantes pueden desarrollar un amor por el aprendizaje y crecer en su fe. Cada una de nuestras escuelas ofrece oportunidades para que los estudiantes y sus familias participen en actividades que fomenten el crecimiento espiritual y la alegría del servicio a la comunidad y a quienes los rodean. Los estudiantes pueden participar en programas de capilla y adoración, grupos de estudio y oración, y compartir su fe a través de servicios a la comunidad. También hay una amplia lista de otras actividades extracurriculares como música, actividades al aire libre, deportes de equipo y teatro. Es una educación integral que prepara a los estudiantes para una vida de servicio a Dios y a los demás.
Ese enfoque es cuidadosamente creado y apoyado por los maestros, administradores y personal dedicados y capacitados profesionalmente. A través de las juntas escolares que incluyen líderes de la iglesia y la comunidad y que supervisan el funcionamiento de las escuelas, la misión y los objetivos de cada institución reciben una supervisión y un apoyo considerados y pertinentes.
La facultad y el liderazgo de cada escuela toman la excelencia académica muy en serio. Las clases más pequeñas y la atención personalizada que son típicas en nuestras escuelas a menudo permiten la atención individual y la instrucción personalizada, poniendo la educación un firme énfasis en los valores, el pensamiento crítico y las habilidades para resolver problemas. Los estudiantes en las escuelas adventistas desarrollan habilidades y talentos que los ponen en el sendero hacia el éxito en sus futuros estudios y en sus vidas. A menudo forjan relaciones que son valoradas y apreciadas a medida que avanzan en la vida. En muchos casos, los estudiantes asisten a las mismas escuelas a las que asistieron sus padres, e incluso sus abuelos, ¡y los valores enseñados se han mantenido durante varias generaciones!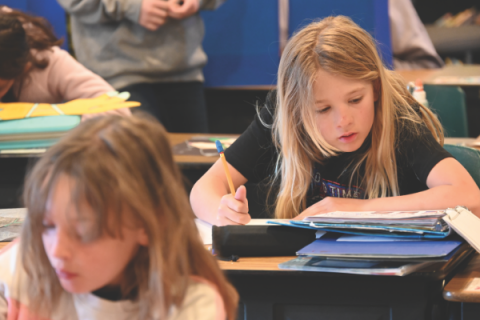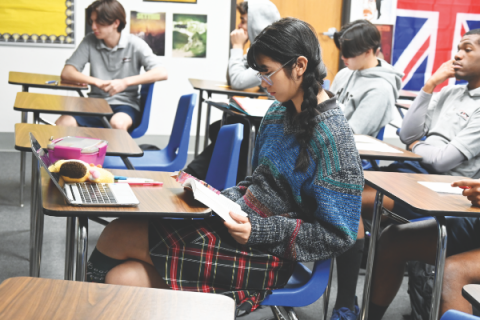 En cada una de nuestras instituciones, el día escolar se inicia con una oración. La educación adventista se lleva a cabo en un ambiente donde los estudiantes pueden crecer en su fe y desarrollar una comprensión más profunda de Dios y su Palabra. Se alienta a los alumnos a desarrollar y profundizar su propia relación individual con nuestro Padre Celestial. Nuestros maestros son modelos a seguir que personalmente atesoran una vida centrada en Cristo y practican los valores que enseñan. Esos valores y principios bíblicos están integrados en todos los aspectos del plan de estudios y las actividades de la escuela.
Uno de los beneficios más importantes de ser estudiante en una escuela adventista es la comunidad enriquecedora y solidaria de la que forman parte. Las escuelas adventistas proporcionan un ambiente acogedor y positivo donde los estudiantes pueden desarrollar relaciones significativas con sus compañeros, maestros y otros miembros de la comunidad escolar. Es en nuestras escuelas donde se afirma el amor por el aprendizaje y donde se prioriza la excelencia en la búsqueda de objetivos en la vida. Son los lugares donde se forjan las amistades que duran toda la vida y donde los estudiantes descubren mentores cuyo impacto va mucho más allá de la puerta de la escuela.
Si usted es padre o abuelo de un niño en edad escolar, lo insto a considerar las formas como la educación adventista podría enriquecer e impactar las vidas de sus hijos o sus nietos.
Si usted es padre o abuelo de un niño en edad escolar, lo insto a considerar las formas como la educación adventista podría enriquecer e impactar las vidas de sus hijos o sus nietos. Sé que requiere recursos financieros, pero también creo que cuando priorizamos la educación cristiana para nuestros hijos, los medios y el apoyo para su educación y capacitación se pueden encontrar a través de nuestras propias becas, apoyo de la familia, ayuda financiera y otras fuentes. Le animo a visitar la escuela adventista en su localidad y hablar con su director y la facultad. Recorra las aulas y asista a una capilla o a un programa de música.
Jennifer y yo estuvimos comprometidos con una educación adventista para nuestros dos hijos desde su nacimiento. Desde el jardín de infantes hasta sus años universitarios, vimos el gasto financiero como una inversión en su futuro eterno con Jesucristo. Comprometimos los fondos para su educación como lo primordial después del diezmo y las ofrendas. El resultado fue que Dios milagrosamente proveyó cada año y bendijo a nuestros hijos con un amor por Dios que perdura en sus vidas como adultos.
Si no tiene hijos en edad escolar, aún puede participar en el ministerio de nuestras escuelas. Los voluntarios a menudo son bienvenidos. Se valora la asistencia a conciertos y programas. Su apoyo financiero para el funcionamiento de su escuela adventista es muy apreciado y puede ser la bendición por la que nuestros líderes están orando.
Únase a los que oran por nuestras escuelas cada día. Haga del ministerio de la educación adventista una parte de sus conversaciones diarias con Dios. Ore por los maestros, los administradores y el personal, que sirven con consagrada diligencia y dedicación. Incluya a nuestras juntas escolares en sus oraciones para que tengan sabiduría y provean liderazgo.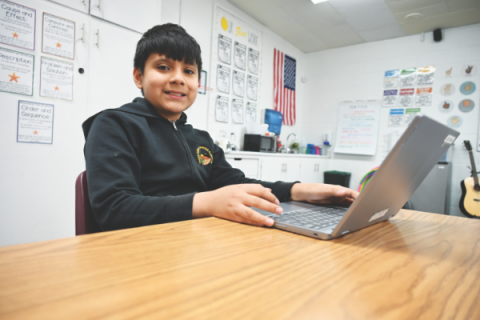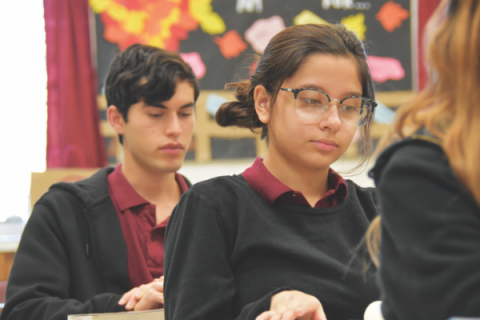 Por favor, ore por nuestros estudiantes en todas nuestras escuelas en toda la Pacific Union. En mis oraciones presento ante el Padre a los jóvenes que recién comienzan a desarrollar habilidades sociales y por nuestros centros de edad preescolar. Oro por los niños en las aulas de primaria y en los patios de recreo, que están ocupados descubriendo sus propia personalidad e interés. Sé que soy solo uno de los muchos que oran por los estudiantes en nuestras academias que están tomando decisiones importantes en la vida, comenzando a asumir roles adultos, ya sea liderando actividades de su iglesia y la comunidad, o ansiosos por desarrollar su fe y ponerla en práctica.
En las escuelas de toda la Pacific Union, estamos respondiendo a las palabras de Deuteronomio 6:6-7 a través del ministerio de nuestras escuelas: «Grábate en el corazón estas palabras que hoy te mando.  Incúlcaselas continuamente a tus hijos. Háblales de ellas cuando estés en tu casa y cuando vayas por el camino, cuando te acuestes y cuando te levantes» (NVI).
Enseñar a nuestros hijos acerca del amor y la gracia de Dios es un ministerio para toda la iglesia: se extiende más allá de la educación formal e incluye todos los aspectos de la vida, incluyendo a la iglesia, el hogar y la escuela. En la educación adventista tomamos en serio ese consejo al tratar de crear un ambiente que refuerce los valores bíblicos y al encontrar maneras de integrar esos valores en todos los aspectos de la educación y el desarrollo de un niño. Al leer este número anual del Recorder que se centra en la educación adventista en nuestra región, espero que se sienta alentado por los informes y los artículos, inspirado por los rostros jóvenes de nuestros estudiantes, y desafiado por la oportunidad duradera para el ministerio impactante que se le ha dado al pueblo de Dios a través de la educación adventista.
_____________________________
Bradford C. Newton es el presidente de la Pacific Union Conference.