In February and March, the youth ministry department of Southeastern California Conference (SECC) hosted two events meant to strengthen and encourage both the church's young people and the pastors who serve them.
The Youth Ministries Summit, designed for young adult, youth, and children's ministry leaders, had a threefold purpose: to build camaraderie, to inspire mission, and to further equip leaders for effective ministry.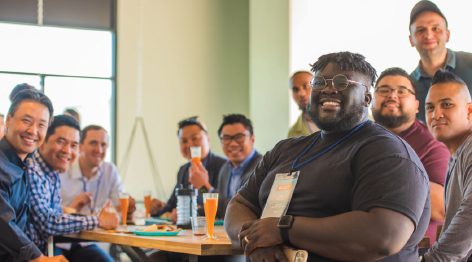 "Youth ministry today brings new challenges and is different than it was in the past," said Aren Rennacker, youth ministries director. "We're encouraging our pastors to get creative and think outside the box."
Rennacker took a unique approach, inviting participants to share not only ministry efforts they were proud of, but also something they tried that failed.
"Sharing 'epic fails' requires honesty and humility, but hearing that everyone tries things that don't work is encouraging," said Somer Knight, event attendee and family ministries pastor at Redlands church. "It was a reminder to bring our best, to lean on wisdom learned the hard way, and to not be frozen by past failures."
The Youth Summit ended with a panel discussion between Patty Marruffo, executive secretary of SECC, and Dilys Brooks, chaplain at Loma Linda University. Questions for the panelists were submitted ahead of time by participants, and no topic was off-limits.
"They are both thoughtful, articulate women," Knight said, "and I really appreciated their authenticity and care for each question."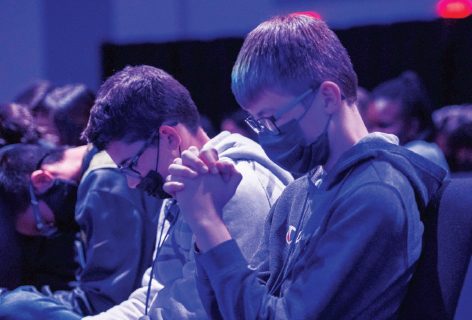 During The Experience, a spiritual retreat for middle school students, four presenters gave 12-minute presentations on a spiritual tool: prayer, Bible study, service, and sharing our faith. Students then rotated through breakout sessions to dig deeper into each one.
"For this age group, church means going to a building on Sabbath," said Gatra Suhari, event presenter and youth pastor at Azure Hills church. "It's so much more than that, and in order to help these kids see that, we need more events like The Experience."
"Faith can seem kind of isolating for this age group," Knight said. "The Experience is an opportunity for them to see there's a bigger community of kids who care about doing things God's way. They're not alone in their faith, and we're here to support them along this journey."
Around 100 students attended, and Rennacker said the feedback has been entirely positive.
"The church is all about community," he added. "When our young people are given an opportunity to experience the beauty of community, we're instilling in them an appreciation of what the church can provide for them for the rest of their lives. It's honestly a huge win-win, and I can't wait to do it again."
____________________
By Becky St. Clair