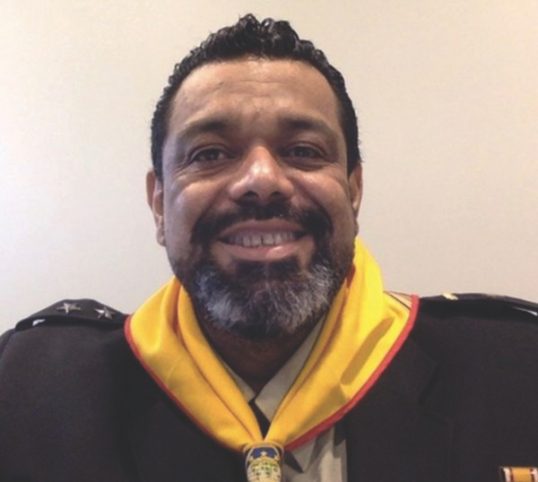 We have been blessed to have Pastor Rodolfo Alvir Abraham join the staff of the Nevada-Utah Conference (NUC) as the new youth/young adult director. Preferring to go by Pastor Rudy, he began his ministry here on May 1 by participating in the NUC Town Hall weekend in Reno.
Pastor Alvir completed his undergraduate degree in theology at Montemorelos University in Mexico and his Master of Divinity degree at Andrews University in Michigan. He has served in Mexico, the United States, and, most recently, in Canada. Prior service includes district pastor, conference youth director, and ministerial secretary. He is married to Alexandra Hichez, and together they have two children, Juan Jose (J.J.) and Sarai. The family is in this together, Pastor Alvir shared. "As a family we enjoy and are committed to ministry."
Being young at heart, he likes preaching and learning more about it. One of the things he loves most is making new friends and spending long hours with old ones. He feels very relaxed and comfortable when helping young people, guiding them in spiritual matters, discipleship, and everyday life. "I love to see young people enjoy their Christian walk," he said.
When asked about his plans for the NUC Youth Department, he said, "I envision a movement of young people who are advancing the kingdom of heaven in the Nevada-Utah territory. I see them not only witnessing to their friends but also planting churches and owning this mission."
Welcome aboard, Pastor Rudy!
____________________
By Michelle Ward