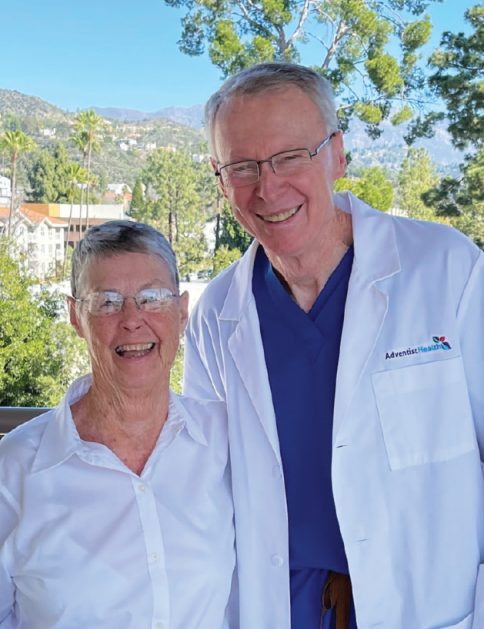 Lynda Leopold has journeyed down many paths during her life, but at age 73 there is one in particular that she still remembers vividly.
"On May 20, 1957, my mom, my brother, and I were living in a suburb of Kansas City, and there was a tornado," Lynda recalled. "It picked me up, carried me about a quarter of a mile, and when it set me down, it didn't do it very gently."
The tornado was one of the most powerful ever recorded. "It picked me up inside the house," Lynda said. "I remember that distinctly, until I hit an immovable object and got a concussion. There was nothing left of our house. Absolutely nothing."
Lynda lost her mom and brother in the tornado, and her injuries were extensive. "I broke my left femur and my right elbow, I had a 2x4 impaled in my right knee, and I had an open fracture dislocation of my right hip," Lynda said. "Surgeons at the time wanted to do an above-the-hip amputation, but thankfully, my dad said no. Fortunately, my face was mostly saved from the trauma, and it's been a journey since then."
That journey—during which she cultivated a career in recreation and education—has taken Lynda through countless doctor's visits, medical interventions, and hospital stays. Leading specialists around the country tried their best to restore her mobility. "Everybody used to say, 'Well, I can fix this,' but they couldn't," she said.
A long-awaited breakthrough arrived when Lynda met orthopedist Philip Merritt at Adventist Health Glendale. "Dr. Merritt has basically put me back together," she said. "He's been a miracle worker, and it's been a 31-year journey with him."
Those 31 years have been full of miracles for Lynda. Six years ago, while she was getting ready for one of her surgeries with Dr. Merritt, the medical team discovered a thoracic aortic aneurysm that would have otherwise gone unnoticed. The team at Adventist Health Glendale performed surgery to replace her aorta.
"The path that led me here wasn't by chance," Lynda said. "I'm firmly convinced of that and so is Dr. Merritt. There was a higher power that was leading us both on this very good collision course."
After 51 surgeries—the last 10 with Dr. Merritt—Lynda still marvels at the ease of everyday tasks like tying her shoe. But a new dream has put her body in motion like never before. In 2007 Lynda discovered lap swimming while doing rehabilitation in the pool.
"After I had my aortic aneurysm repair," Lynda said, "I said to myself, 'You know, you need to start ticking some of these things off your bucket list,' and one thing on my bucket list was to medal at a swim meet."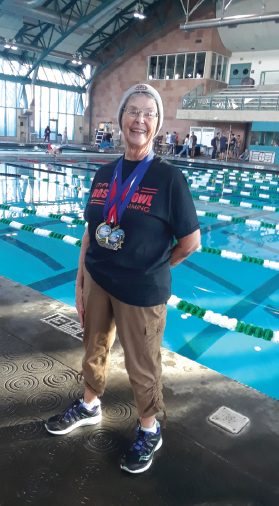 "I compete with able-bodied swimmers. I compete against former Olympians, former Olympic coaches, and people who've learned to swim in the last year," she said. "I generally come in last, but I've resigned myself to that."
In 2019, Lynda won a medal at the U.S. Masters Long Course National
Championships and was invited to join the Rose Bowl Masters swim team.
"A student once asked me, 'If you could go back and have the tornado not happen, would you?'" Lynda said. "No, I wouldn't change it, because I wouldn't be who I am today, and I'm happy with who I am today."
____________________
By Kirsten Cutler