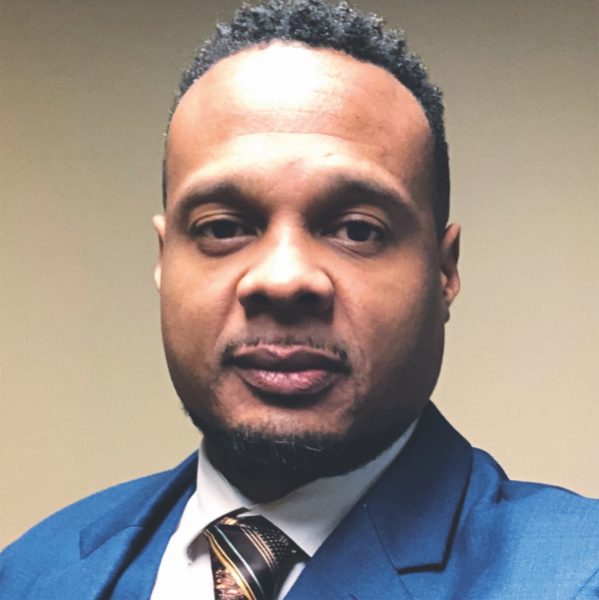 We are delighted to share that Michael Jenkins Jr., has accepted the call to the Nevada-Utah Conference to serve as the pastor for the Abundant Life church in Las Vegas, Nevada, effective May 1, 2023. 
A seasoned minister, teacher, and counselor, Jenkins comes to us with 23 years of ministry experience. He is committed to community engagement and involvement and has a passion (and expertise) for urban ministry and youth/young adult ministry.
Most recently, Jenkins served the Kansas Avenue church in Riverside, California, as the administrative pastor. His colleagues describe him as "hardworking" and "one who possesses strong administrative skills." A former member shared that "Pastor Jenkins is a kind and loving pastor who is dedicated to the sharing of the message of hope and truth to those with whom he comes in contact."
Head Elder Virgil Richardson shared, "The Abundant Life search committee took their appointment very seriously. As a church and committee, we took time to pray and fast for who our new pastor would be, and we believe that Pastor Jenkins is the right man for us. With confidence we know that God has brought him here for such a time as this."
A graduate of Oakwood University and the theological seminary at Andrews University, Jenkins completed his Doctor of Ministry degree with a concentration in Urban Ministry in 2019. 
Joining Jenkins on this pastoral journey is his wife, Erin, a nurse practitioner with a specialization in psychiatry-mental health. She also serves as a captain in the U.S. Air Force Reserves. Together they have a beautiful family with five children—two adult children, one Oakwood University junior (Brenna), and two high school seniors (Michael and Mason). 
Dr. Jenkins was installed on Sabbath, May 13, 2023. Thank you for keeping this pastoral family and congregation in prayer as they begin their new chapter together.
____________________
By Chanda Nunes-Henry
NUC da la bienvenida al Dr. Michael Jenkins Jr.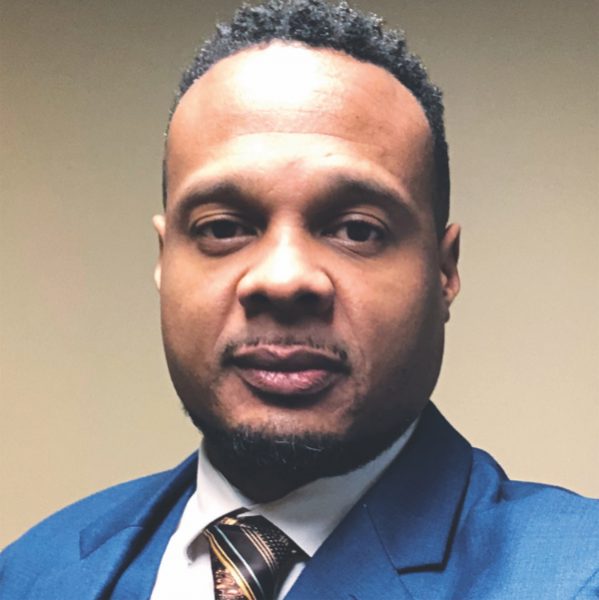 Estamos encantados de compartir que Michael Jenkins Jr., ha aceptado el llamado a la Nevada-Utah Conference para servir como pastor de la iglesia Abundant Life en Las Vegas, Nevada, a partir del 1 de mayo de 2023. 
Ministro, maestro y consejero experimentado, Jenkins viene a nosotros con 23 años de experiencia ministerial. Está comprometido con la participación y el compromiso con la comunidad y tiene una pasión (y experiencia) por el ministerio urbano y el ministerio de jóvenes.
Más recientemente, Jenkins sirvió en la iglesia de Kansas Avenue en Riverside, California, como pastor administrativo. Sus colegas lo describen como «trabajador» y «alguien que posee firmes habilidades administrativas». Un exmiembro compartió que «el pastor Jenkins es amable y amoroso que se dedica a compartir el mensaje de esperanza y verdad con aquellos con quienes entra en contacto». 
Virgil Richardson, el primer anciano, compartió: «El comité de búsqueda de Abundant Life tomó su llamado muy en serio. Como iglesia y comité, nos tomamos el tiempo para orar y ayunar por quién sería nuestro nuevo pastor, y creemos que el pastor Jenkins es el hombre adecuado para nosotros. Con confianza sabemos que Dios lo ha traído aquí para un momento como este».
Graduado de Oakwood University y del seminario teológico de Andrews University, Jenkins completó su título de Doctor en Ministerio con una concentración en Ministerio Urbano en 2019. 
Junto a Jenkins en este viaje pastoral está su esposa, Erin, una enfermera con especialización en psiquiatría y salud mental. También se desempeña como capitana en las Reservas de la Fuerza Aérea de los Estados Unidos. Juntos tienen una hermosa familia con cinco hijos: dos hijos adultos, una estudiante de tercer año en Oakwood University (Brenna) y dos estudiantes de último año de high school (Michael y Mason). 
El Dr. Jenkins fue presentado en la iglesia el sábado 13 de mayo de 2023. Gracias por mantener a esa familia pastoral y congregación en sus oraciones mientras comienzan su nuevo capítulo juntos.
____________________
Por Chanda Nunes-Henry