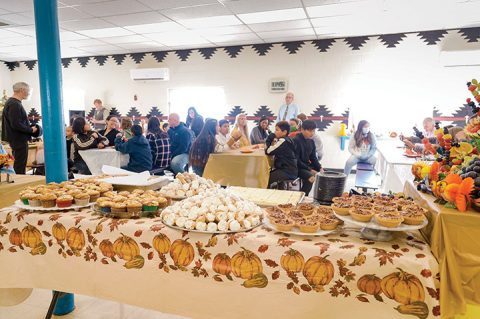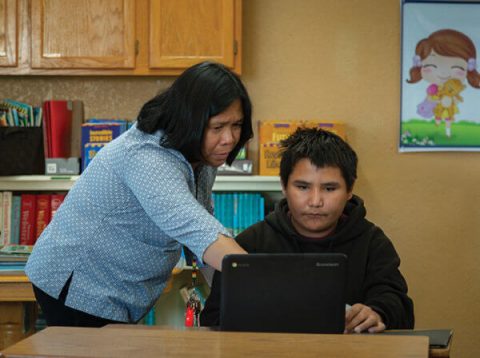 Last month the United States celebrated Native American Heritage Month. Thanks to the supporting friends of Holbrook Indian School, the Native American student body can celebrate and learn about their heritage all year in a safe space to live, learn, and grow in Christ.
Boarding schools for Native children began to be established in 1860. These schools were built on reservations, and the end goal was to eradicate all that remained of Native culture. After nearly 20 years of these reservation boarding schools, a new school of thought was introduced by Richard Henry Pratt: "Kill the Indian, save the man."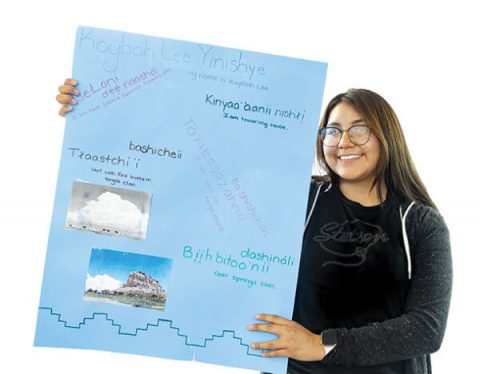 Holbrook Indian School (HIS) opened its doors in 1946 with a different ideology. HIS has never been about "killing the Indian;" it is about helping students reclaim their identity. Through pottery and other Indigenous arts, Navajo language and government classes, a horsemanship program, and sustainable farming/agriculture, students are connected to their heritage throughout the school year. These programs exist because of the faithful support of friends throughout the Pacific Union Conference and beyond.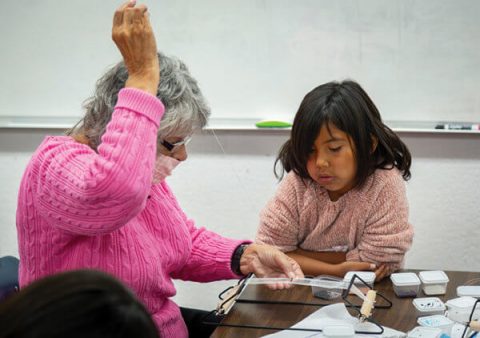 November was a special month for celebrating HIS students and their heritage during Native American Heritage Month. Leading up to Thanksgiving break, students participated in several activities in preparation for the Native American Heritage Fair.
"My Name Is" poster project
In Navajo culture, the Diné (or Navajo) people introduce themselves by stating their name in Diné, its meaning, and the clans from which they originate. In Mr. Hubbard's Navajo language class, students learned how to do this by creating posters showcasing their names in Navajo, the meaning, and their clan.
Native American Heritage Fair
On November 19, the gym at Holbrook Indian School was transformed into an educational expo. Booths were prepared by students showcasing the origins of America's Indigenous peoples.
In Mrs. Lopez's social studies class, students traced the origins of America's original residents and presented them at the Native American Heritage Fair. Throughout the month of November, students in this class researched a U.S. Native American tribe of their choice and created a poster presentation.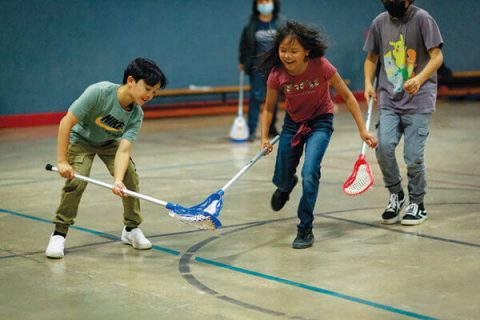 Native games
November was also a great time for students to get active while delving deeper into their heritage. Mr. Tabo led students in Native games and games with Indigenous roots. Did you know that lacrosse was originally played by Native Americans in the Northeast and was originally known as stickball?
It was a game played both for recreation and to settle disputes. European settlers first saw it being played by various tribes in the 1630s, and eventually they adapted it into what is known as lacrosse. HIS students enjoyed playing lacrosse last month as a way to expend energy and have fun.
Stick pull is another Indigenous game that students had a fun time playing. With a few variations, stick pull was a game that historically provided Indigenous peoples with recreation and strength training. The Eskimo stick pull, for instance, was used to simulate pulling large fish (and possibly sea mammals such as seals and smaller whales) out of the water after a catch. The Indian stick pull focused on grip strength and was used to simulate holding on to freshly caught fish.
Thanksgiving meal
The culmination of our Native festivities is the Thanksgiving banquet. Every culture centers around food and fellowship, and Native American cultures are no different. It's during this time that everyone literally gets a taste of Native culture through Indigenous delicacies. There are many foods associated with Thanksgiving that are traditional staples of the Indigenous diet. Turkey, potatoes, sweet potatoes, and squash are all traditional to Native Americans.
Beading class
HIS volunteer, Della Ault, is a member of the Confederated Tribes of Siletz based in Oregon. Beginning in late October throughout November, she gave her time to teach students the Indigenous art of beading. During this time, elementary students created their names using loom beading while the high school students did some bead embroidery, creating beaded feathers for their face masks.
____________________
By Chevon Petgrave