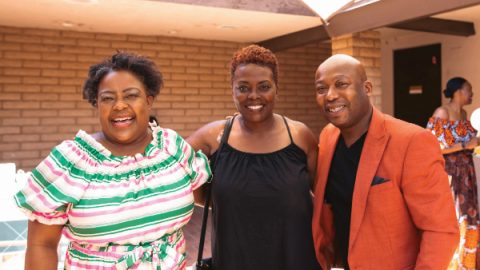 In mid-July, the Southeastern California Conference (SECC) Black Ministries Department held the fourth annual SHIFT Conference (formerly camp meeting)—a yearly gathering of SECC African American churches to fellowship and worship God. The Mt. Rubidoux and Kansas Avenue churches hosted the two-day conference and drew more than 800 attendees.
This year's theme centered around upgrading or "going to another gear." 
"Every year, millions of people upgrade their phones, computers, cars, and more," said Baron Sovory, pastor at Valley Fellowship church. "But during SHIFT, we explored how to upgrade spiritually. How can we encourage and enable our attendees to upgrade their faith, hope, and vision for what God can do in and through us?"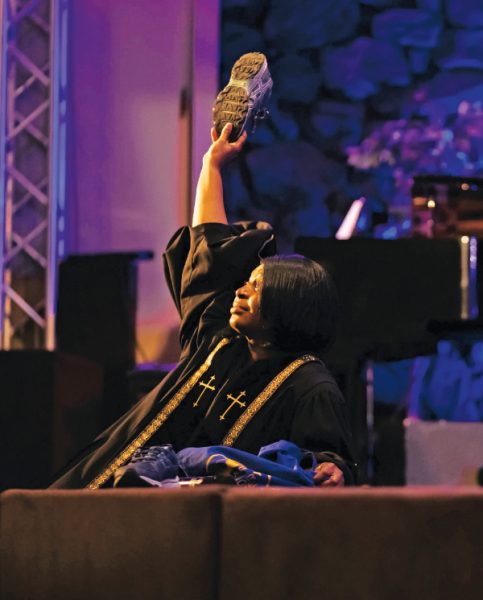 The keynote speaker on both days was Paula Olivier, youth director for the Northeastern Conference and sought-after speaker and author. On Sabbath, she discussed the story of Samuel selecting David as the next king. Olivier highlighted how David was overlooked and forgotten, but God "upgraded" him from the field to the throne. Her message resonated with attendees who may have felt overlooked or marginalized. 
In a memorable moment, Olivier swapped her high heels for running shoes to illustrate her point, drawing a chorus of laughs and excitement from the audience.
Robert Edwards, vice president of Black Ministries, led the effort to plan this year's conference in partnership with a select committee of pastors and laity. "This year's attendees were excited," said Edwards. "We aim to challenge each person to make shifts in purpose and in power."
Reported by several attendees as the best SHIFT to date, the conference featured events and programs for children, youth, and adults alike. Wade Forde, pastor of 16th Street church, and Edwin McBride, youth pastor at Kansas Avenue church, led the work with youth attendees and hosted a pancake breakfast. Jeremiah Green, associate pastor for children at Mt. Rubidoux church, led the children's program. Jerrold Thompson, pastor of the San Bernadino Community church, hosted SHIFT school.
"During this year's SHIFT, I witnessed God renew people that endured a global pandemic over the past two years," said Edwards. "My favorite part of SHIFT was seeing our congregants fellowship and worship together."
The Black Ministries Department oversees 17 churches with predominantly African American congregations in the Southeastern California Conference. For more on the Black Ministries Department or the annual SHIFT conference, please visit the newly launched website, seccblackministries.org. 
____________________
By Danni Thaw