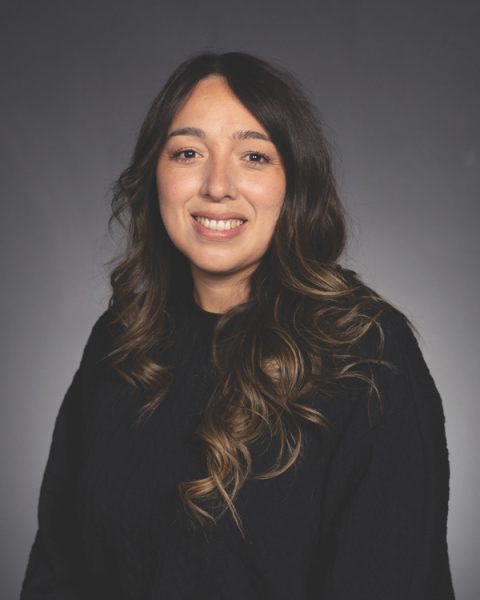 This past June, the Southeastern California Conference (SECC) Office of Education appointed Monique Trevino as the first-ever coordinator of special education and early childhood education. She earned her Bachelor of Arts degree in psychology and a Master of Arts in teaching with an emphasis in applied behavior analysis from La Sierra University.
Last year, the Office of Education surveyed conference educators and discovered a great need for more resourcing and support for students with special needs. Datha Tickner, SECC superintendent of schools, shared that her primary goal was to respond to this need by finding the right person to best support teachers across SECC. 
"Monique fits in well with the education team, and we value her input," said Tickner. "Monique is already reaching out and meeting with school administrators. She's currently developing timelines and goals for the best ways to cultivate successful learning experiences for special needs students, their families, and teachers."
Trevino's career began with an internship in a special education classroom where she had an opportunity to serve students with diverse needs, including autism and speech impairment.
"I finally learned my calling," said Trevino. "After that, I began searching for jobs where I could serve individuals with diverse needs full time."
Trevino has more than 13 years of experience working with and supporting non-traditional learners. Of those 13 years, six were dedicated to supporting affected individuals and their families in their homes, communities, and school settings. 
In her work, Monique supports children by using evidence-based instructional and behavioral strategies to increase any skill deficits and decrease behavioral excesses. She also provides training to parents and staff and collaborates with teachers and other service providers to help children live meaningful lives and become contributing members of society. 
Trevino draws daily inspiration and motivation from the children and families she has partnered with and helped in the past. Before starting her role in the Office of Education, Trevino attended a celebration honoring a young autistic man she supported during the early stages of his diagnosis. Following the celebration, Trevino was deeply moved when he approached her, hugged her, and thanked her for helping him reach his goals.
"There aren't words to describe what I felt. I just thank God for the opportunity," shared Trevino. "As I observed him with his family, it was evident to me that I had taken the right position at the SECC Office of Education. I look forward to working alongside educators to support students as they strive to attain their goals too."
____________________
By Danni Thaw