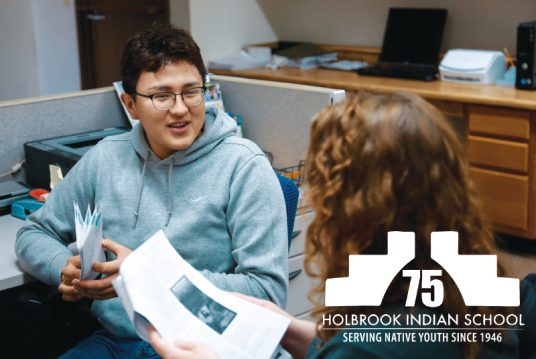 Victor Cadavid assumes a brand-new position at Holbrook Indian School as the MAPS coordinator. MAPS is an acronym for Mental, Academic/Artistic, Physical, and Spiritual wholeness. The MAPS coordinator will work with the counseling department to develop proactive, systematic, and comprehensive wellness plans for each student.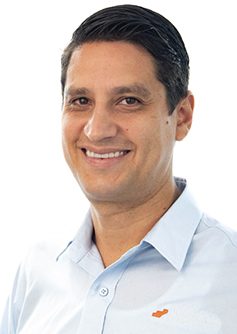 The MAPS concept was formulated by the HIS staff and administrators three years ago to ensure the targeting of every level of education for the successful development of their students. It is designed to prevent students from "falling through the cracks," as Mr. Cadavid put it.
"We teach them a lot of classes and concepts," he said, "but how can we be 100 percent sure that students are grasping all these concepts practically?" That is where the MAPs coordinator comes in.
The MAPS coordinator facilitates three areas of whole-person growth: educational classes, one-on-one coaching, and multi-department collaborative efforts. "First, we use a class setting to teach them a general concept about the pillars that make up the MAPS program," Mr. Cadavid explained. "We work toward helping students understand the Mental, Academic/Artistic, Physical, and Spiritual concepts in theory."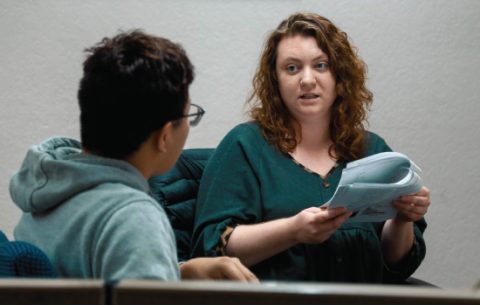 The second area involves what Mr. Cadavid describes as "basically life coaching." As Mr. Cadavid meets with each student one-on-one, he helps students create an action plan and guides them in executing that plan. "One-on-one, we target specific problems and help them create and achieve goals," he said. "We work on creating a path of how to reach those goals while they are here at HIS." A typical session involves reviewing all of the student's goals and going over the process to effectively achieve these. Then the student picks one goal to work on for the week.
An example of one of their goals might be finding self-motivation for class assignments. Enhancing mental health is an example of another possible goal. Mental health in particular is where Mr. Cadavid collaborates with our licensed clinical counselors.
"With some students, I meet once a week, with others twice or three times," Mr. Cadavid said. "It depends on the student and their type of plan." Mr. Cadavid is involved with all grade levels, from 1 to 12.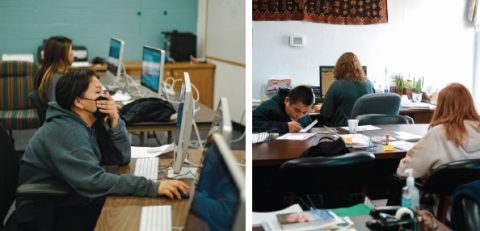 The third area is the most ambitious but perhaps the area of most need. In the long term, Mr. Cadavid sees a greater need for developing a system of practical life experiences to prepare our older students for the real world. He and a few staff members who are also passionate about our students' post-high school success have created a special committee to plan specifically toward this.
Plans are being formulated to address practical scenarios on topics like money management that can better equip students to understand and meet real-life situations when they graduate or, as is often the case, must leave school to face life prematurely.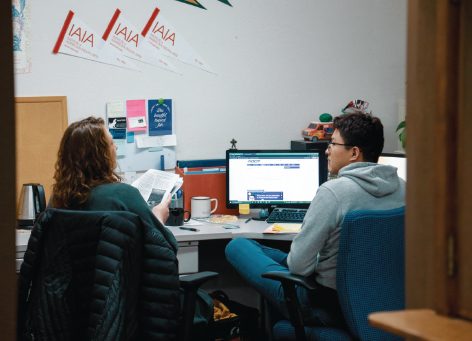 The coordinator holds a position that will greatly add to the MAPS goals by specifically focusing on the individual student in each respective area, identifying areas of wholeness and areas of need. Communicating this information to staff and parents/legal guardians will facilitate assisting students in areas of growth.
____________________
By Chevon Petgrave