by Yara Y. Enamorado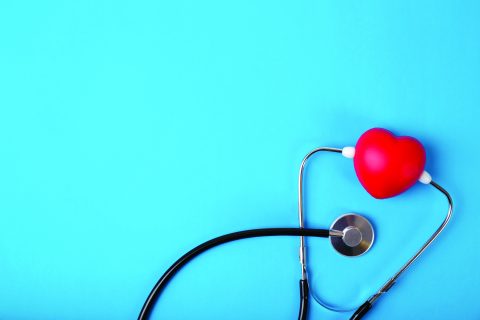 Devoting a little time every day to care for yourself can go a long way toward protecting the health of your heart. Simple self-care—such as taking a moment to de-stress, giving yourself time to move more, preparing healthier meals, and not skimping on sleep—can all benefit your heart.
And that's a good thing, because heart disease is largely preventable and focusing on improving your heart health has never been more important. Heart disease is a leading cause of death for women and men in the United States, and many Americans remain at risk of getting it, according to the National Heart, Lung, and Blood Institute (NHLBI). People with poor cardiovascular health are also at increased risk of severe illness from COVID-19.
"Studies show self-care routines, such as taking a daily walk and keeping doctor's appointments, help us keep our blood pressure in the healthy range and reduce our risk of heart disease and stroke," said David Goff, M.D., NHLBI's director of cardiovascular sciences.
It may be easier than you think to "put your heart" into your daily routine. Each Sunday, look at your week's schedule and carve out 30 minutes daily for heart-healthy practices. Take an online exercise class, prepare a heart-healthy recipe, schedule your bedtime to get at least seven hours of sleep, or make a medication checklist. Then seek out support from others, even if it's online or via a phone call, to help you stick to your goals.
Here are few self-care tips to try every day to make your heart a priority.
It may be easier than you think to 'put your heart' into your daily routine.
Self-Care Sunday
Find a moment of serenity every Sunday. Spend some quality time on yourself. This is also a good time to think about how to implement natural remedies into your routine for the rest of the week. "Pure air, sunlight, abstemiousness, rest, exercise, proper diet, the use of water, trust in divine power—these are the true remedies" (Ellen White, The Ministry of Healing, p. 127). For self-care Sunday, a stroll outside to take in some sunshine would be a great initiation to the week. Remember to take care of your mental health, too. Two of the main hurdles to self-care are depression and a lack of confidence, according to a study published in the Journal of the American Heart Association. If necessary, take action to show your heart some love. Reach out to family and friends for support or talk to a qualified mental health provider.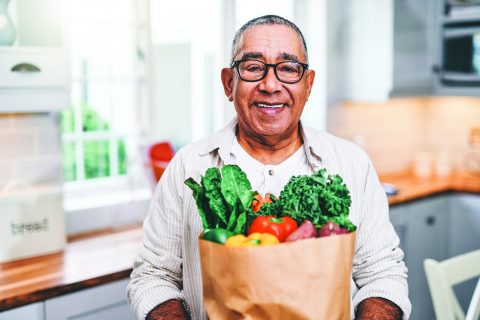 Mindful Monday
Be mindful about your health and regularly monitor your blood pressure or blood sugar if needed. Keep an eye on your weight to make sure it stays within or moves toward a healthy range. Being aware of your health status is a key to making positive change.
Beat the Monday blues and release those endorphins! Take a brisk walk, an invigorating run, or a bike ride to get the blood flowing and body moving.
Tasty Tuesday
Choose how you want to approach eating healthier. Start small by pepping up your meals with a fresh herb as a salt substitute. Get adventurous and prepare a new heart-healthy recipe. Or go big by trying a different way of eating, such as the Dietary Approaches to Stop Hypertension (DASH) eating plan, which is scientifically proven to lower blood pressure. DASH is flexible and balanced, and it includes plenty of fruits and vegetables, fish, beans, nuts, whole grains, and low-fat dairy products.  
Wellness Wednesday
Don't waffle on your wellness. Move more, eat a fruit or vegetable you've never tried, boost your knowledge, and learn the signs of a heart attack or stroke. You could be having a heart attack if you have chest and upper body pain or discomfort, shortness of breath, cold sweats, nausea, or lightheadedness. You might be having a stroke if you have numbness in the face, arm, or leg; confusion; trouble talking or seeing; dizziness; or a severe headache.
Treat Yourself Thursday
Treats can be healthy. Try making a dessert with fresh fruit and yogurt. Then stretch your imagination beyond food. Host a family game night, take some time to read a book, go for a long walk, or watch a funny show. Laughter is healthy. Whatever you do, find a way to spend some quality time on yourself.
Fellowship Friday
"For where two or three gather in my name, there am I with them" (Matthew 18:20, NIV).
What better way to welcome the Sabbath than to fellowship with friends and family? We are relational human beings, and countless studies show the benefits of fellowship. Prayer, study, and taking time to reflect on God's goodness together as a family or with friends can provide us with fulfillment and peace.
Sabbath Rest
Praise the Lord for His Sabbath! He knew what He was doing when He gifted us this day of rest. God implemented it since the beginning of time, and science is starting to catch up. In 2017, Inc. Magazine posted an article entitled "A Day of Rest: 12 Scientific Reasons It Works." The article states many benefits from taking a day off, based on scientific research.
The Sabbath means a great deal to us as a church, and one attribute we cannot ignore is the simple health benefit of rest. Taking time from our weekly cares, "unplugging" from emails and text notifications, and meditating on God's Word can help us to seek respite in His calming embrace.
---
Yara Enamorado is the assistant director of communication and community engagement for the Pacific Union Conference. Information in this article was adapted from National Heart, Lung, and Blood Institute, https://www.nhlbi.nih.gov/sites/default/files/media/docs/Make Heart Health Part of Your Self-Care Routine.doc; and Inc. Magazine, https://www.inc.com/rhett-power/a-day-of-rest-12-scientific-reasons-it-works.html.