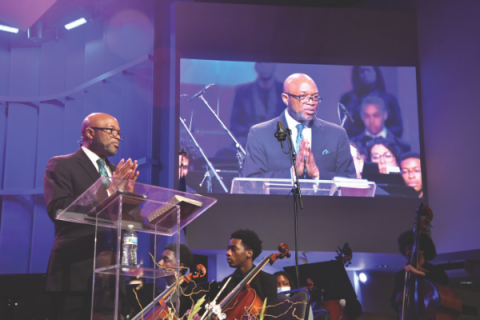 The Loma Linda University church (LLUC) kicked off the month of February by commemorating African American history during all four of its Sabbath morning worship services on February 4, 2023. This was the church's fourth such celebration in recent years, including virtual celebrations during the COVID-19 pandemic when worship services were entirely streamed online.
This year's theme was "God's Amazing Grace," and each element of the services was indeed amazing and thematically linked. The sanctuary services featured exceptional music of the African American tradition, performed by the nationally renowned Inner-City Youth Orchestra of Los Angeles, under the baton of Charles Dickerson. Adrian Pressley, LLUC associate pastor, and the Kansas Avenue Church Praise Team also shared in song.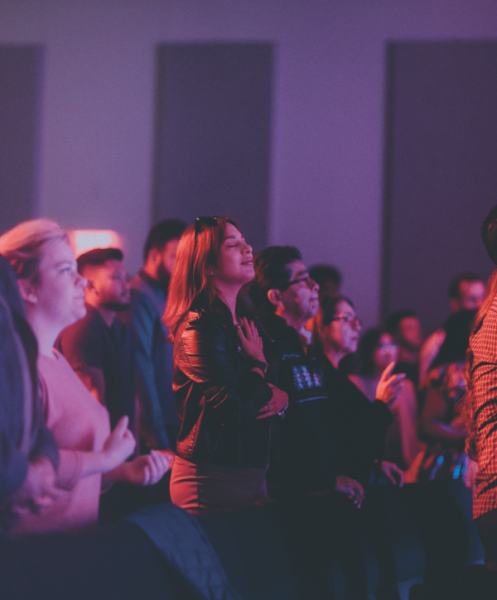 The sermons were delivered by G. Alexander Bryant, president of the North American Division, who spoke for the two traditional services. Andrea King, director of Communication for Southeastern California Conference, spoke for the two Anthem modern services. 
In his message titled "The Spirit of God Lifts," Bryant affirmed how God, through His Spirit, has always lifted marginalized people out of bondage, oppression, and despair. "The Spirit of God within us will propel us forward to lift all people out of despair, especially those who have been marginalized. That's the story of Black history," said Bryant.
In her message, "The Audacity to Hope," King urged worshipers, "Look for God in your story. Look at His presence instead of your pain."
LLUC's Black history celebration reflects the church's resolve to be an inclusive faith community that celebrates the cultural diversity of its large, multiethnic congregation. The celebration was the vision of Pressley, who underscored the importance of churches everywhere to commemorate how God historically has shown Himself as Jehovah Mephalti, the Lord, our Deliverer. 
Pressley noted, "Our theme this year, 'God's Amazing Grace,' demonstrates how our Deliverer is able to take the darkest and most challenging circumstances we face and turn them into acts of resilience, triumph, and lessons about humanity for all people in amazing ways."
LLUC Senior Pastor Randy Roberts agreed, noting, "In celebrating Black history, we strive to come alongside those who suffered and mourned to hear them give words to their sorrows."
____________________
By Clarence Brown
Iglesia de Loma Linda conmemora la historia afroamericana
La iglesia de Loma Linda University (LLUC) comenzó el mes de febrero conmemorando la historia afroamericana durante sus cuatro servicios de adoración matutinos el sábado 4 de febrero de 2023. Fue la cuarta celebración de ese tipo en los últimos años, incluyendo las celebraciones virtuales durante la pandemia de COVID-19 cuando los servicios de adoración se transmitieron completamente en línea.
El tema de este año fue «La asombrosa gracia de Dios» y cada elemento de los servicios fue realmente asombroso y vinculado temáticamente. Los servicios del santuario presentaron música excepcional de la tradición afroamericana, interpretada por la Inner-City Youth Orchestra de Los Angeles, de renombre nacional, bajo la batuta de Charles Dickerson. Adrian Pressley, pastor asociado de LLUC, y el Equipo de Alabanza de la Iglesia de Kansas Avenue también participaron con sus cantos.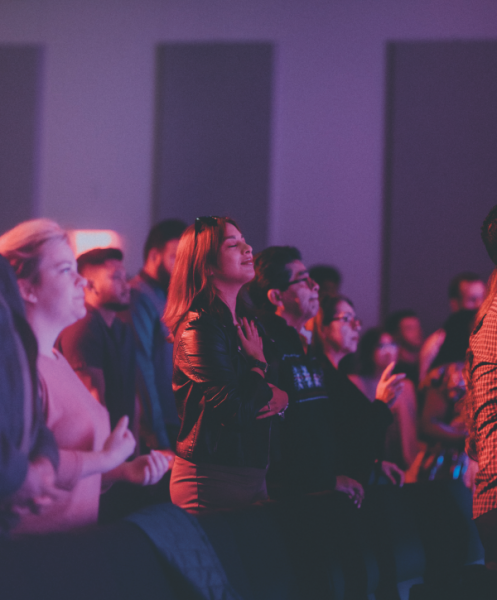 Los sermones fueron presentados por G. Alexander Bryant, presidente de la División Norteamericana, quien habló en los dos servicios tradicionales. Andrea King, directora de Comunicación de la Southeastern California Conference, habló en Anthem, los dos servicios modernos. 
En su mensaje titulado «El Espíritu de Dios eleva», Bryant afirmó cómo Dios, a través de su Espíritu, siempre ha sacado a las personas marginadas de la esclavitud, la opresión y la desesperación. «El Espíritu de Dios en nosotros nos impulsará hacia adelante para sacar a todas las personas de la desesperación, especialmente a aquellos que han sido marginados. Ese es el legado de la historia negra», dijo Bryant.
En su mensaje, «La audacia de la esperanza», King instó a los fieles: «Busca a Dios en tu historia. Ve su presencia en lugar de tu dolor».
La celebración de la historia negra en LLUC refleja la determinación de la iglesia de ser una comunidad inclusiva que celebra la diversidad cultural de su gran congregación multiétnica. La celebración fue la visión de Pressley, quien subrayó la importancia de que las iglesias conmemoren cómo Dios históricamente se ha mostrado como Jehová Mephalti, el Señor, nuestro Libertador. 
Pressley señaló: «Nuestro tema de este año, "La asombrosa gracia de Dios", demuestra cómo nuestro Libertador es capaz de tomar las circunstancias más oscuras y desafiantes que enfrentamos y convertirlas en actos de resiliencia, triunfo y lecciones sobre la humanidad para todas las personas de maneras asombrosas».
El pastor de LLUC, Randy Roberts, estuvo de acuerdo, señalando: «Al celebrar la historia negra, nos esforzamos por acompañar a aquellos que sufrieron y lloraron para escucharlos poner en palabras sus dolores».
____________________
Por Clarence Brown