Each Friday, the elementary and middle school students at Hawaiian Mission Academy Ka Lama Iki go beyond the typical classroom curriculum with special rotations. These rotations have included extracurricular activities such as art, computer coding, robotics, student news, and video editing. This year, Ka Lama Iki has added a new and much-needed rotation: Life Skills. In this class, all students in third to eighth grade engage in activities that teach them essential skills that will help them in real-life situations.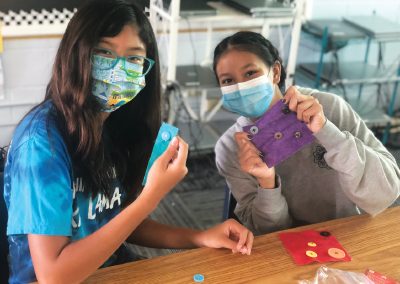 At the beginning of the year, the middle school students met with their teacher and discussed the different life lessons they wanted to learn. Students then submitted their ideas and requests, and the year's curriculum has been based around the students' input, making it extra meaningful. Some of the learning units this year have included gardening, cooking, baking, budgeting, and sewing.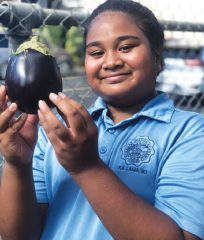 One of the highly requested life skills was first aid, and the seventh- and eighth-grade students had an exclusive opportunity to go beyond the basics with the help of several committed community members. On January 28, retired police sergeant Tim Martin and registered nurse Dawn Martin came to Ka Lama Iki to teach students not only basic first aid but also CPR. Thanks to coordination with the Honolulu Fire Department, students were able to use professional mannequins in class. After initial instruction and demonstrations, students were placed in small groups and practiced working together to perform CPR while pretending to wait for an ambulance.
During the class, Tim Martin told the students, "One never knows when an emergency may occur, and you will need to help until EMS arrives. You may have to help save a life."
Arman, a student in eighth grade, commented, "It seemed really easy when watching someone do CPR, but it was really tiring to keep doing the chest compressions. I'm glad I learned how to do it."
Hawaiian Mission Academy Ka Lama Iki is grateful for the cooperation of their community in educating the hearts and minds of their students. These life lessons in which the students have taken part may one day help them to save a life.
____________________
By Ashley Martin