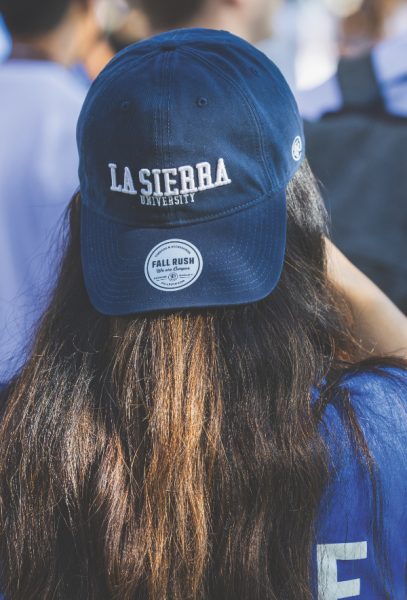 La Sierra University moved upward in three categories in best colleges rankings published Sept. 12 by U.S. News & World Report, including a jump to eighth place among western universities for social mobility.
The U.S. News & World Report 2022-2023 Best Colleges guide offers much-anticipated annual rankings of 1,500 colleges and universities across 17 measures of academic quality and in multiple specialty rankings for categories such as Social Mobility, Best Value, Innovative Schools, Undergraduate Teaching, among others. The guide divides colleges and universities around the country into four main groupings. La Sierra is listed in the Best Regional Universities West sector, which covers 15 western states and includes 117 ranked universities this year.
For the ranking of western regional universities, La Sierra University moved up the roster to No. 50, 17 points higher than last year's placement. Within that list, the university jumped up three spots over last year's results to eighth in the western region for social mobility, which measures a school's capacity to enroll and graduate economically disadvantaged students who qualify for Pell Grants.
Additionally, the university ranked 20th among western universities for best value, a metric that looks at a school's academic quality as indicated by its primary ranking and the previous year's net cost of attendance for an out-of-state student who received the average level of need-based financial aid. La Sierra University is also the only Inland Empire university on the western regional list to land among the top 20 in this category.
The university's high placement in the social mobility category this year marks a continual move up the roster and reflects La Sierra's ongoing effort to aid those in need of financial assistance.  During the 2021-22 school year, just under 51% of La Sierra University undergraduates were eligible to receive Pell Grants. Students' eligibility for this aid is identified by the government based on the information in the student's Free Application for Federal Student Aid, or FAFSA.
Best Regional Universities West is a category that includes those schools with a wide range of undergraduate programs, some master's degree offerings, and a few doctoral programs. Regional universities lists are also created for multi-state regions in the Midwest, North, and South. Other main classifications for universities and colleges include lists for National Universities and National Liberal Arts Colleges.
To view the U.S. News & World Report 2022-2023 Best Colleges rankings, visit www.usnews.com/best-colleges.
____________________
By Darla Martin Tucker
To read more, go to lasierra.edu/news