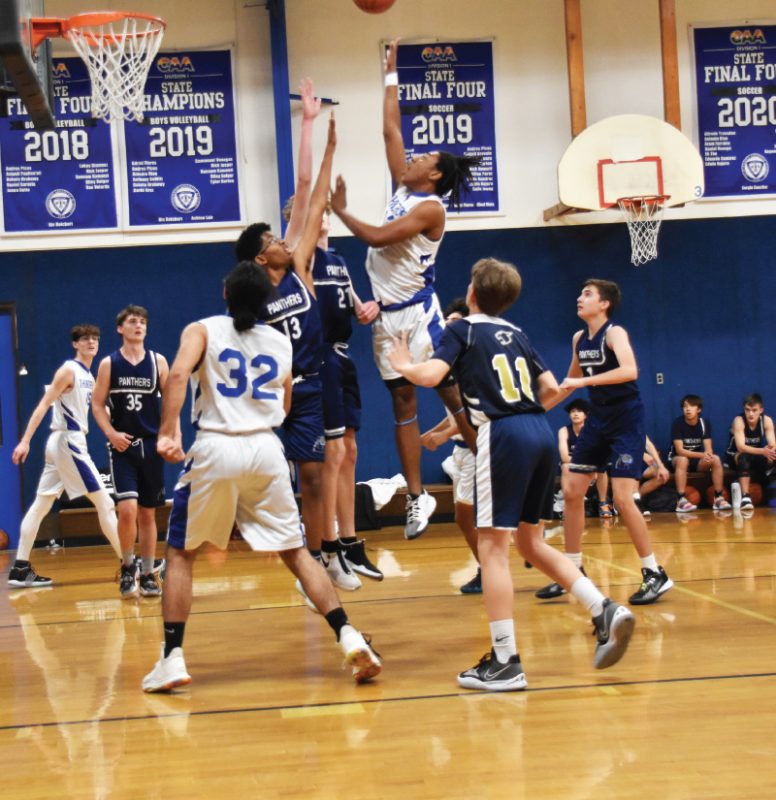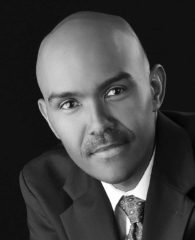 Damon Washington had no idea that watching an interview on a popular cable sports channel would change his life for the better—and for eternity. But it did. A football player from a large, well-known, religiously affiliated university was talking about not playing on Sunday because doing so would violate the Sabbath.
At the time, Washington—currently serving as pastor for both the Pittsburg church and the Oakland Immanuel Temple church—was just a high school student. Though he came from a good family, he was not at all a religious person. He had never even heard the term "Seventh-day Adventist," even though there was an Adventist church just up the street from where he lived. He'd always assumed it was a Sunday-keeping church.
But something about the football player's mention of the Sabbath struck a chord with him, bringing to mind what he had learned in Spanish class thus far—Sabbath: sábado (Saturday) or domingo (Sunday)? He tucked the information away at the back of his mind and moved on.
A few years later, while working a paid internship in the IT department of a Fortune 500 company, he and a colleague struck up a conversation about faith and church, and his colleague mentioned that Saturday was the Sabbath. Washington proceeded to share the story about the interview with the football player, adding, "Too bad no one goes to church on Saturdays."
A short time later his colleague extended a series of various invitations for Bible studies that eventually led to him setting foot in a church for Sabbath worship. The once-a-week Bible studies began at work with Adventist colleagues, though at the time he still didn't even know the name of the denomination. The small group would reserve one of the meeting rooms at the office for private meetings and then quietly conduct their studies.
After one study in particular, the colleague, who was an elder at the church, mentioned that the lesson would be concluded the following Saturday morning at church. Washington was invited to join them. Concentrating on finding the location of the church, he didn't really look at the sign in front of the building. When he went inside, he was greeted with a cheerful "Happy Sabbath!"
What he now knows as "small group Sabbath School classes," at the time seemed foreign to him. He recalls that they seemed like "pods" or groups
of people surrounding him. When his co-workers saw him, they invited him to the balcony Sabbath School class that was led by the colleague from
his workplace. He was then invited to stay for the church services, which he thought was odd because "no one goes to church on Saturday!"
Later on, when he shared his experience with his parents, they asked him which church he was attending, but he did not know the name because he had yet to look at the sign out front. When they asked if it was the Adventist church, he replied, "What's that?" He determined to find out the name of the church and finally looked at the sign, and sure enough—Seventh-day Adventist Church.
"From that moment on, I have been a part of this movement," Washington reflected. "I did not know anything about Ellen G. White or the three angels' messages, nor did I attend any Revelation Seminar, but God had been preparing me and brought me into His church."
He never looked back. Damon Washington went on to attend Andrews University to become a pastor. He married Jeanice Warden Washington, who works as a chief consultant at the California State Assembly. Jeanice is a product of Adventist education and often shared many stories about what life was like in Adventist schools.
Now, after years in the faith, Washington sees Adventist schools not simply as institutions but as educational movements.
"When I listened to her stories about things like mission trips, I think I would have loved to attend Adventist schools. But the truth is, I probably wouldn't have appreciated it when I was young," Washington said. "At the same time, I am thankful for what God has given me, and I see the worthwhile investment of Adventist education."
Now, after years in the faith, Washington sees Adventist schools not simply as institutions but as educational movements. He believes Adventist schools are not merely driving students to become a part of the "rat race" but rather teaching in such a way to help shape character and develop them into something bigger than themselves.
Washington believes that part of what contributes to the meaningful impact Adventist schools make are the smaller classroom sizes, more individualized attention from teachers and opportunities for growth, and learning outside of the classroom, such as mission trips.
And then there's the lifelong friendships that form at Adventist schools, from kindergarten through university and beyond. "Adventist education provides an opportunity to build community not only with the students but with parents too. As long as teachers, students, and parents are open to building community, it will happen," Washington said.
But perhaps one of the greatest benefits of Adventist education, as Damon Washington sees it, is the opportunity to learn and grow in an environment where Christ is the center and where students find their identity and purpose in Him.
"We live in a world where the labeling of each generation is commonplace, but we have an opportunity to teach our kids to be what Christ has called them to be, and that they can be the influence that makes a difference in the world, no matter what field they enter," he said. "They have the freedom to pivot from the labeling of the world and say, 'I belong to Christ who defines who I am and not man.'"