by Yara Y. Enamorado
Union Youth Leader Voted by Executive Committee
The Pacific Union executive committee met on September 21 to discuss 2022 second quarter business.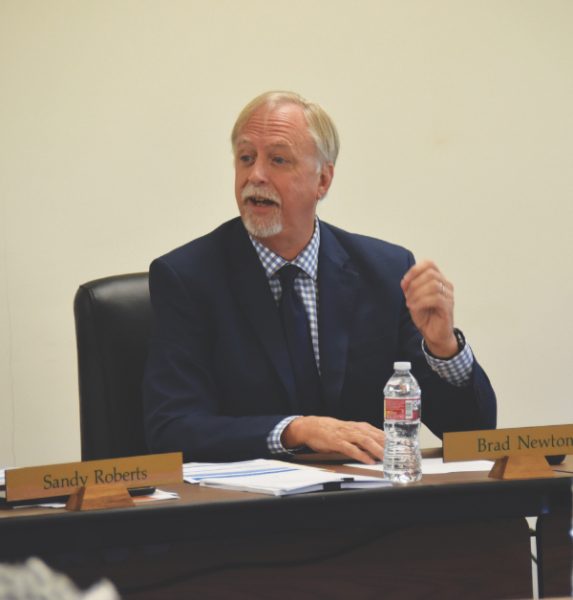 Members voted on the President's Council recommendation to add a new full-time exempt union youth director position. Northern California Conference Youth Director Eddie Heinrich has held his full-time position at NCC and also the union since 2012. He has done a great job and Pacific Union President Bradford Newton expressed his appreciation for Heinrich's continued ministry. The new full-time union youth director though will allow Heinrich to focus once again on NCC-specific youth needs and give the union a dedicated person to work with youth ministries across the union.
Members also voted to move forward with the initiative for the concept of "Growing Young Leaders." Presented by Executive Secretary Sandra Roberts, this initiative seeks to inspire young people, youth, and young adults to process and discern their vocational calling, which would then allow for a sustainable number of Spirit-led employees in the Pacific Union entities. Pastors, educators, business professionals, HR professionals, and attorneys are among the needed professions for missional strategies in the Pacific Union.
Executive Vice President Leon Brown Sr. presented on the Evangelism Endowment Fund and how churches have benefitted from this resource and have been rewarded by baptisms and more. As reported thus far from Black, Hispanic, and Asian-Pacific ministries, at least 812 baptisms have taken place, thanks to both traditional and non-traditional evangelism.
Executive Secretary Sandra Roberts gave a statistical overview for the second quarter of 2022. Among the information provided, a joyful note was shared as the committee learned that our church continues to grow; throughout the second quarter there had been an average of 10 baptisms a day.
In addition to presenting on the union's budget, which showed a 1.77% tithe increase across the union, Treasurer Stephen Mayer presented on the President's Council recommendation to endorse the Solar Loan Programs as part of the Income Fund Loans. An analysis of one church indicated savings as high as $112,500 within 15 years. This program was approved by the committee.
Three new ordinations were approved by the committee: Tim Peters and Karen E. Stennis, from the Northern California Conference, and Takuma Shinause from the Southern California Conference.
The committee approved six candidates to be given emeritus ministerial credentials: John Loor Jr from the Arizona Conference; Ronald Turner from the Hawaii Conference; Gregory Matthews and Jack Pefly from the Northern California Conference; and Lewis Gray and Gerard Kiemeny from the Southern California Conference. Additionally, it was approved for Joy Turner from the Hawaii Conference to receive an emeritus commissioned minister of teaching credential. It was approved by the committee for the following persons from Adventist Health to be given ministerial credentials: Sidany Barclay, Terry Johnsson, Olore Israel, Pam Strachan, Wanda Vaz, and Leon Zakaria.
It was voted by the committee to grant Katelyn Wagner from Adventist Health a commissioned ministerial credential, to give both Nicholas Lozito and Jesus Vera a commissioned ministerial license, and to give Tuwan Ussery from Pacific Union College a commissioned minister of teaching credential.
The committee moved to approve two ministerial scholarships: Aron Crews from Northern California Conference and Samuel Sihombing from Southeastern California Conference. They also approved six individuals for various degrees: Virgil Childs from the Pacific Union and Nyslie Guerrier and Iki Tami from Southeastern California Conference for a Doctor of Ministry; Joshua Padilla from Southeastern California Conference for a Master's in Pastoral Ministry; Nyslie Guerrier from Southern California Conference and Angel Smith from Southern California Conference for Women in Pastoral Ministry. 
Among all the presentations, there was a higher education report via video from PUC. The video featured Dr. Ralph Trecartin, who spoke about his first year as PUC president and exciting opportunities to come as the COVID restrictions have greatly lifted. This has enabled the new student events coordinator to plan many events for the whole year. In the video, Rachelle Davis, professor of music, spoke to the college's desire for students to not only learn to develop skills and abilities but also to connect deeply to the community, allowing them to step out in service. "That's the whole point of higher ed in a Seventh-day Adventist Christian environment," Davis said. There's been lots of activity, and a significant amount of planning and strategy, but the ultimate goal is to have students learn about God, rise in faith, and then serve with love.
The next meeting of the Pacific Union Executive Committee will be at the union office on Nov. 17, 2022.