Julissa now is secure in the knowledge that Jesus died for her, and she trusts that His hand is on her life.
Her life before Christ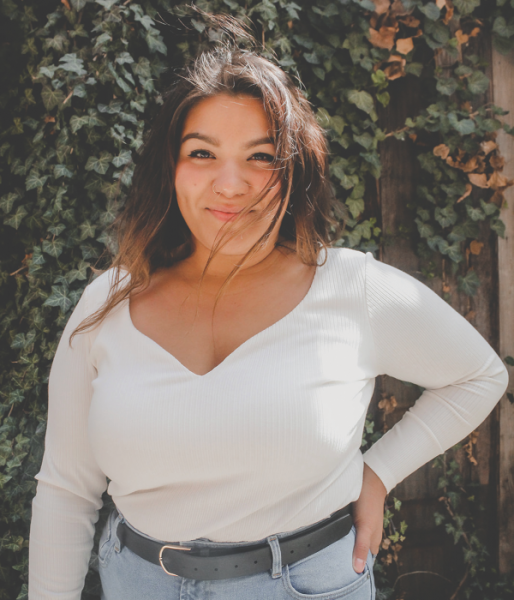 Weak, easily triggered, hurt, and often broken, Julissa Vazquez was extremely sensitive to the world. With zero spiritual strength, she thought her power to live life had to come from within, by believing in herself alone. Her many fears repeatedly overpowered and even sometimes paralyzed her decision-making ability. The feelings of worthlessness and being of little value prevented her from seeing herself as special. Looking for validation from others led to disappointment and a deep dive into the hole of depression. 
She was not alone in that hole, as insecurity and anxiety would join her, bringing along their friends weed, alcohol, sex, and drugs. They would all have a great time until they were gone, leaving her alone in the aftermath. To escape from her painful thoughts, she wanted more. When she was with them, she had no worries or cares; life was easier. In the moment, life was fun. 
Insecurity and anxiety were very toxic friends—the kind of friends that have you carry around their baggage, holding all their garbage for them. The kind of friends that overstay their welcome, not knowing when to leave. They were friends she felt helpless to get rid of because, before Christ, she was afraid to use her voice and assert herself or stand up for herself. Thinking she never really mattered to anyone, she was afraid to express herself, to share her thoughts and beliefs.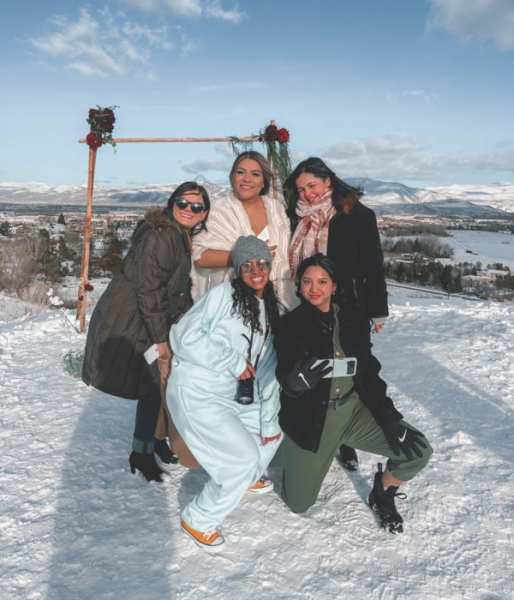 The friendship with insecurity and anxiety had become a part of her identity. The saying "You are who you hang around" seemed to be true. It appeared that she had become her friends—insecure and anxious. 
Anxiety was a part of her identity. Insecurities were a part of her identity. Not knowing who she was beyond her anxious tendencies created constant fear of the unknown. She couldn't remember who she was before the heartbreaks, before the abandonment issues, before always feeling like the second, third, or last choice. She couldn't remember a time when she looked in the mirror and saw anything but ugly and fat. 
Before Christ, she was too caught up in the what-ifs in life to remember the right here, right now. Before Christ, she was a welcome mat willing to let anyone in who would love her, even if that meant they would stomp all over her and leave behind their dirt. She was left bitter, hurt, damaged, broken, and with no hope—living life on autopilot. 
Praise the Lord, that is her past.
Her life after Christ 
Since then, Julissa Vazquez has worked on developing her social circle of close friends. Together they read a book or two, shared a few therapy sessions, cried a lot, prayed like they've never prayed before, and, for the first time, opened their Bibles. Miraculously, she watched insecurities transform into security and anxiety transform into trust. 
Julissa now is secure in the knowledge that Jesus died for her, and she trusts that His hand is on her life.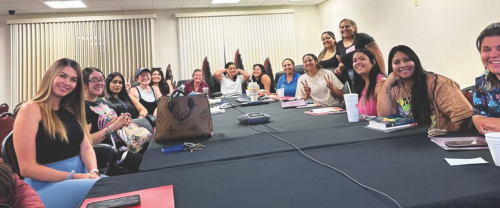 She shared these thoughts on her new life with Christ. "I am secure knowing He knows my name, and I trust Him with my whole heart. I am secure because He is using me for His kingdom, and I know that He will show me the way. Even in the unknown I am secure because I trust that His plan is greater than mine. In times of confusion, I can trust Him because I know He will always answer my questions. My finances are secure because He will always provide. I am secure in my ability to be a mother because He chose me for this job. I am secure in my marriage because I know He is a God who can mend. I can feel secure in the present moment because I trust Him with my future. Although difficult, I feel secure that I will be the one who leads my family to Jesus because He will strengthen me. I feel secure in my career choices because I trust that He will qualify me. I feel secure in my decisions because I trust His guidance. I am secure that one day I will hear His audible voice because I trust that He is a living, speaking God. I feel secure in forgiving those who have hurt me because I trust and believe when He says that I am forgiven."
"After meeting Christ, security, trust, hope, and love are now part of my identity."
____________________
By Julissa Vazquez as told to Michelle Ward
Cristo transformó mi vida
Julissa está ahora segura en el conocimiento de que Jesús murió por ella y confía en que su mano está sobre su vida.
Su vida antes de Cristo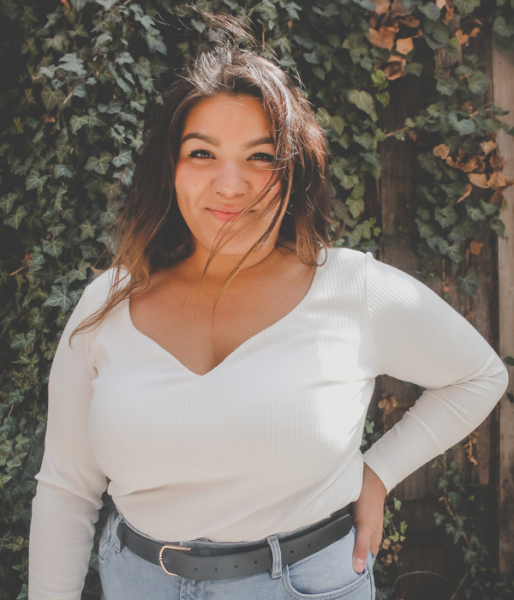 Débil, fácil de provocar, herida y a menudo quebrantada, Julissa Vázquez era extremadamente sensible al mundo. Con cero fuerza espiritual, pensó que su poder para vivir la vida tenía que venir de adentro, creyendo solo en sí misma. Sus muchos temores superaron repetidamente e incluso a veces paralizaron su capacidad para tomar decisiones. Los sentimientos de inutilidad y de poco valor le impedían verse a sí misma como especial. Buscar la validación de los demás la llevó a la decepción y una inmersión profunda en el pozo de la depresión. 
No estaba sola en ese pozo, ya que la inseguridad y la ansiedad se unían en ella, trayendo consigo a sus amigos la marihuana, el alcohol, el sexo y las drogas. Todos se la pasaban muy bien hasta que se iban, dejándola sola. Para escapar de sus pensamientos dolorosos, quería más. Cuando estaba con ellos, no tenía preocupaciones. La vida le era más fácil. En ese momento, la vida era divertida. 
La inseguridad y la ansiedad eran amigos muy tóxicos, el tipo de amigos que te hacen cargar su equipaje, quedándote con toda su basura. El tipo de amigos que se quedan más allá de la bienvenida, sin saber cuándo se irán. Amigos ante los que se sentía impotente porque, antes de Cristo, tenía miedo de alzar su voz y afirmarse o defenderse. Pensando que nunca le importaba a nadie, tenía miedo de expresarse, de compartir sus pensamientos y sus creencias.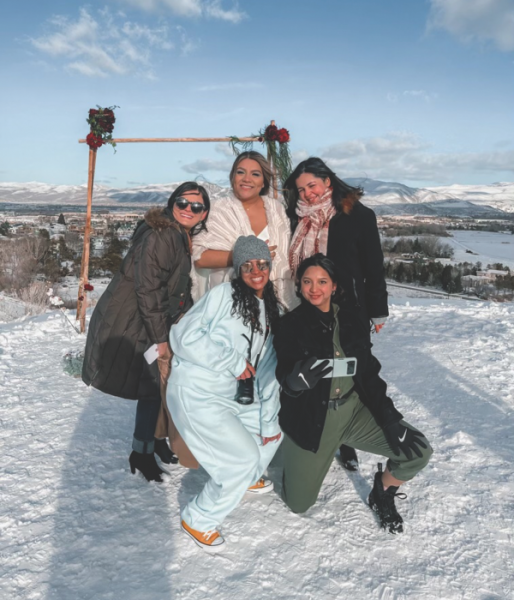 La amistad con la inseguridad y la ansiedad se había convertido en parte de su identidad. El dicho «dime con quien andas y te diré quién eres» parecía ser cierto. Parecía que se había convertido en sus amigos, insegura y ansiosa. 
La ansiedad era parte de su identidad. Las inseguridades eran parte de su identidad. No saber quién era ella más allá de sus ansiosas tendencias creó un miedo constante a lo desconocido. No podía recordar quién era antes de los desamores, antes de los problemas de abandono, antes de sentirse siempre como la segunda, tercera o última opción. No podía recordar un momento en que se mirase en el espejo y viese algo que no fuese feo y obeso. 
Antes de Cristo, estaba demasiado atrapada en los «qué pasaría si» en la vida para recordar el aquí y ahora. Antes de Cristo, era una alfombra de bienvenida dispuesta a dejar entrar a cualquiera, incluso si eso significaba ser pisoteada y dejada en la suciedad. Quedaba amargada, herida, dañada, quebrantada y sin esperanza, viviendo la vida en piloto automático. 
Alabado sea el Señor, ese fue su pasado.
Su vida después de Cristo 
Desde entonces, Julissa Vázquez ha trabajado en el desarrollo de su círculo social de amigos cercanos. Juntos leyeron un libro o dos, compartieron algunas sesiones de terapia, lloraron mucho, oraron como nunca antes habían orado y, por primera vez, abrieron la Biblia. Milagrosamente, vio cómo las inseguridades se transformaban en seguridad y la ansiedad se transformaba en confianza. 
Julissa está segura ahora en el conocimiento de que Jesús murió por ella y confía en que su mano está sobre su vida.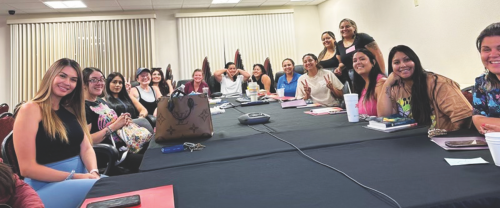 Compartió esos pensamientos sobre su nueva vida en Cristo. «Estoy segura de saber que él conoce mi nombre y confío en él con todo mi corazón. Sé que me está usando para su reino y me mostrará el camino. Incluso en lo desconocido estoy segura porque confío en que su plan es mejor que el mío. En tiempos de confusión, puedo confiar en él porque sé que siempre contestará mis preguntas. Mis finanzas están seguras porque él siempre proveerá. Estoy segura de mi capacidad de ser madre porque me eligió para ese trabajo. Estoy segura en mi matrimonio porque sé que es un Dios que puede hacer reparos. Puedo sentirme segura en el presente porque le confío mi futuro. Aunque es difícil, me siento segura de que seré yo quien lleve a mi familia a Jesús porque él me fortalecerá. Me siento segura en mis elecciones de carrera porque confío en que él me cualificará. Me siento segura en mis decisiones porque confío en su dirección. Estoy segura de que un día escucharé su voz porque confío en que es un Dios vivo. Me siento segura al perdonar a aquellos que me han lastimado porque confío y creo cuando él me dice que soy perdonada. Después de conocer a Cristo, la seguridad, la confianza, la esperanza y el amor son ahora parte de mi identidad».
____________________
Por Julissa Vázquez contada a Michelle Ward