October was busy with three ordinations and many other mission-driven and community-relevant events and celebrations. Northern California Conference (NCC) President Marc Woodson said, "We are proud of our pastors and the diversity they represent. They, along with all our people, are uniting, and with the power of the Holy Spirit, they are connecting people to an abundant life in Jesus Christ and preparing them for the Second Coming." To learn what is happening in the NCC, sign up for Northern Lights by visiting nccsda.com.
____________________
By Ken Miller and Laurie Trujillo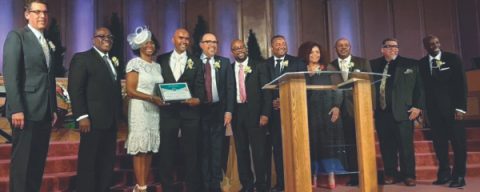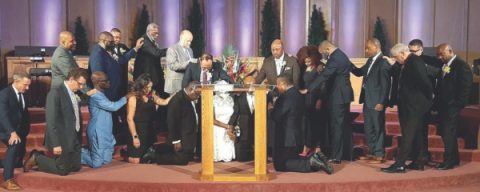 Damon Washington Ordained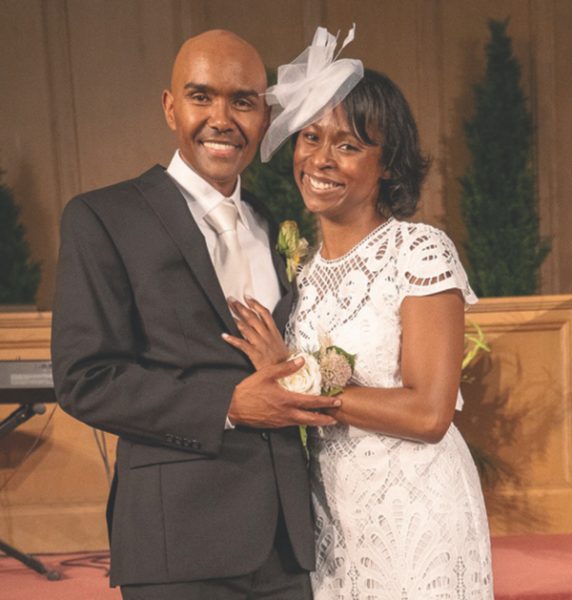 Damon Washington was ordained on October 8 at the Grand Advent church in Oakland. Washington says his journey to becoming a minister was "born out of Bible studies offered at his place of work and a curiosity about the seventh-day Sabbath."
Earning a Master of Divinity degree in 2018, Washington spent three years as an associate pastor with the Nevada-Utah Conference. He has served in the NCC as a district pastor since January for the Pittsburg and Oakland Emmanuel Temple churches.
Kevin Robert, church growth and evangelism director, said, "Damon has a deep love for his community and is the first to lead out in any effort—
a true shepherd connecting people to Jesus Christ." 
Celebrating his 18th year of marriage to Jeanice Warden-Washington, he said about his ordination, "I'm still trying to process the Lord's blessing and faithfulness in my life leading to this event." 
---
Andriy Mykhaylovskyy Ordained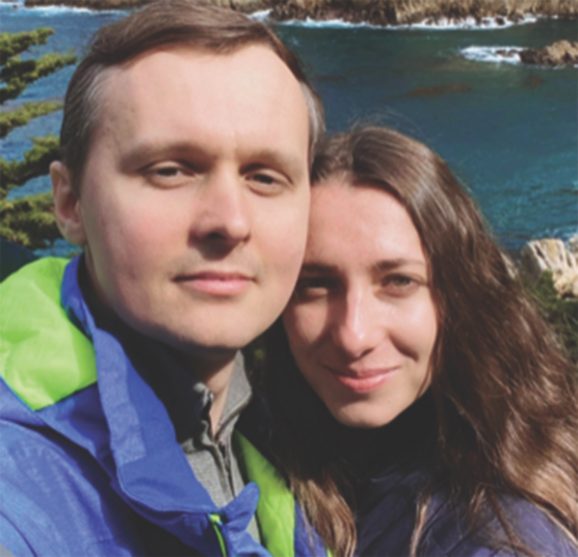 Andriy Mykhaylovskyy, the pastor of the Sacramento Ukrainian church, was ordained on October 15. 
He joined NCC in 2018 as a youth pastor at the Sacramento Slavic church. While he was there, the congregation grew and planted the Ukrainian group, which became a church in 2021.
Sacramento Ukrainian church is the only one of its kind in the Pacific Union Conference. Recently, Pastor Mykhaylovskyy has been providing refuge assistance and resources for local Ukrainian families.
Jose Marin, executive secretary, said, "Pastor Andriy is not only gifted in leading his church congregation but also at engaging the Ukrainian community abroad with his unique skills."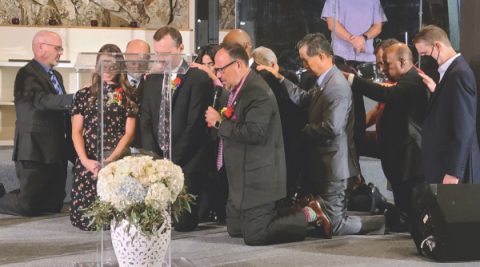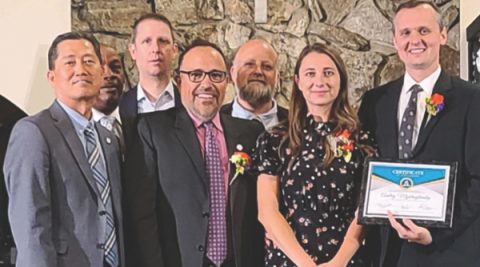 ---
Leif Cano Ordained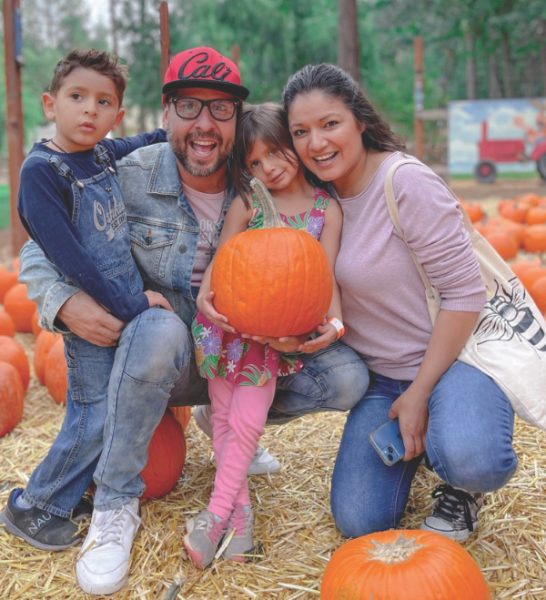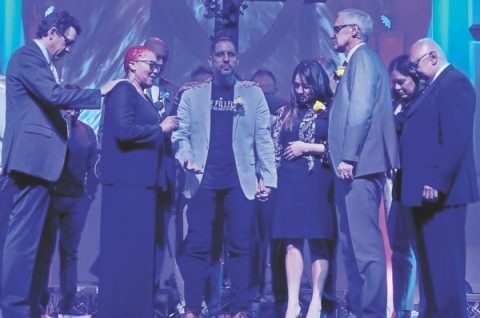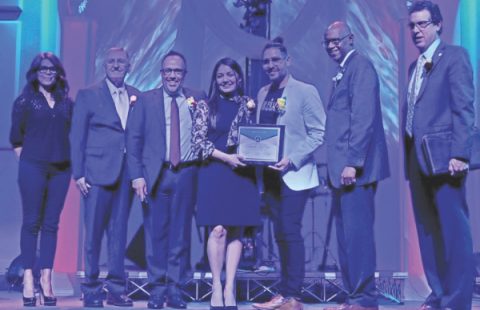 Leif Cano, the youth pastor at the Placerville church, was ordained on Sabbath, October 22.
An avid musician and energetic leader, Cano is a passionate, hard worker. According to Jim Lorenz, ministerial director, "One of the neat things about Leif are the kids he has impacted for Christ—turning their lives around and influencing them to attend Adventist schools, colleges, or universities."
Cano said, "The youth of today are tired of religion but have a passion for helping others that needs to be nourished. Our ministry draws about 80% non-Adventists from public schools. We teach them about Jesus Christ, inviting the Holy Spirit to work in their lives."
Leif and Kenia have been married for nine years, and they have two children: Giovanni, 5, and Lyannah, 3.  
---
Woodland Church Celebrates 150 Years
The Woodland church celebrated its 150th anniversary on October 22. Daniel Garza, the district pastor of the Woodland and Vacaville churches, said, "The sanctuary was absolutely packed, spilling into the foyer for the program. Cars filled the parking lot and down the street."

Active since 1872, Woodland has a unique history tracing back to the beginning of Adventism in California. The first church building was built in 1873, and in 1913 the members built a small school offering kindergarten, an academy, and a vocational school.
The Woodland church has a history of being community relevant. It started in 1959 by opening the Community Clothes Closet. Later, it partnered with the county court system to provide supervised visitation for non-custodial parents. During the pandemic, the church members developed an interactive online media ministry for homebound members.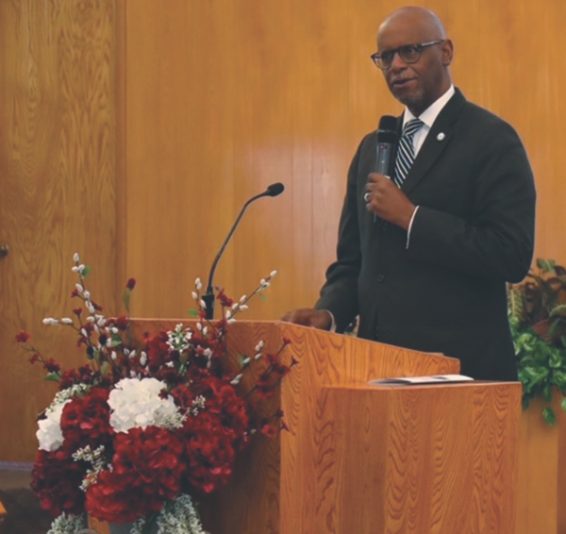 "We were thrilled to have our guest speakers trace the history of the Woodland church and give inspirational messages," Garza said. "Our members were thrilled and honored by this anniversary and are motivated to continue serving their community."