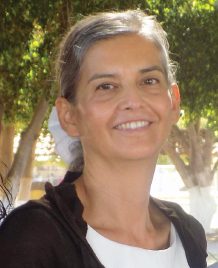 To say that Norma Sanchez believes in Adventist education is a gross understatement, yet that's the clearest way to express how deeply invested she is in it. Born and raised in Sonora, Mexico, to missionary parents, Sanchez, a K-2 teacher at Saguaro Hills Adventist School in Tucson, Arizona, comes from a long line of teachers.
On both her mother and father's side there were many teachers in the family and, though not formally a teacher himself, her father was also a great teacher in that he was really good at explaining things and very patient in doing so.
Until about the seventh grade Sanchez attended public schools, but for high school she attended Colegio del Pacifico, an Adventist academy in Mexico, and eventually Montemorelos University. Given the way the educational system is structured in Mexico, Sanchez graduated from Montemorelos as an elementary school teacher at the age of 19.
Given the strong influence of her father and teacher aunties in her life, Sanchez also chose teaching as a career, even though her mother had encouraged her to study to become a secretary.
"I always enjoyed teaching little ones," Sanchez said. "It is so satisfying when students learn and say things like 'I understand!' or 'I got it!' That's one of the greatest rewards of being a teacher."
When she completed her teaching program, Sanchez gave her certificate or titulo (title), akin to a diploma, to her father.
"He was so proud of me," she recalled.
Sanchez went on to teach for five years in Mexico, and her life's journey eventually led her to settle down in Arizona after having lived in Europe and throughout the U.S. as a military spouse. A job loss at Saguaro Hills led to her working different jobs for a few years.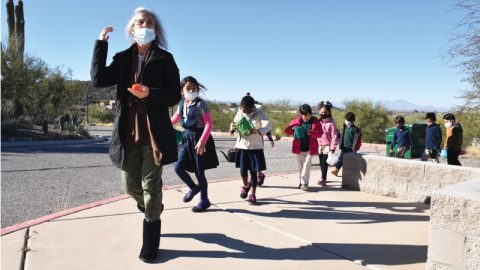 The time spent working other jobs, however, was not in vain as she learned new skills, including computer skills, and she also kept praying for God to open a door in teaching again. Her prayers were answered; she was eventually rehired and has been there since.
"I was so excited. I was jumping for joy!" she said.
Today, as a K-2 teacher, Norma Sanchez pours her heart and time into serving the students and their families, not just in the classroom on academics but through constant encouragement. Some of the students at Saguaro come there from a public school environment. Many parents bring their children to the school seeking safer environments or because they couldn't find any other school for their kids—but they end up liking it so much, they keep their kids there. "I think it's because of the peacefulness we reflect," Sanchez said. "And they appreciate the time and effort we put into the students. I rely on God's wisdom to help me guide students." Smaller class sizes are one of the greatest blessings of Adventist education, Sanchez believes, and that's what allows teachers to really provide each student with the personal attention they need.
Parents also appreciate the challenging curriculum and the good values, such as honesty, that their children learn. A concern that comes up often for parents, however, is finances: "Can we afford this?"
Here, Sanchez opens her heart to them and shares her own testimony of how God provided for her family, both when she was growing up and also as a parent who invested in Adventist education for her children.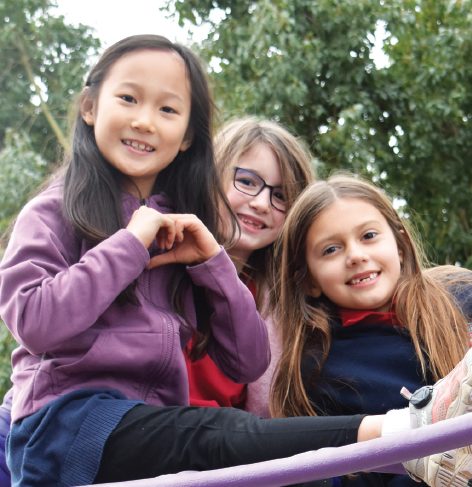 "At one time my parents had three children in an Adventist boarding school at the same time," she said. "It was expensive for them; I don't know how they did it. My dad used to say, 'I don't know how I got the money, but the bill got paid.'"
As a parent of three now-adult children herself, Sanchez also invested in Adventist education. She remembers often praying, "Lord, how am I going to pay for this?" Somehow it got paid.
"Sharing these experiences gives me the confidence to say to parents, 'God will provide,'" she said. "I encourage parents not to be afraid of the bill but to have faith. And when I share my faith experience, I grow too."
A common sentiment shared by Sanchez and so many others who also believe in Adventist education is the invaluable overall whole-person approach it offers students socially, spiritually, physically, and academically.
"Church, family, and school equals a perfect triangle for education," she said.