During the weekends of April 21-23 and April 29-30, 2023, our Senior Youth Department conducted remarkable spiritual retreats for both boys and girls, which proved highly impactful. These events were characterized by warm fellowship, in-depth Bible study sessions, uplifting worship, and life-changing baptisms, leaving an indelible mark on the participants.
The girls' retreat, themed "Dear Beloved," was graced by speaker Erica Jones, the Assistant Director of Women's Ministries for the North American Division. The retreat focused on understanding and embracing God's love, experiencing healing, and cultivating confidence in God. Under the expert guidance of coordinator Kendra Miranda, the weekend was skillfully organized, providing young women with a much-needed opportunity to delve deeper into their spiritual journey.
On the other hand, the boys' retreat, titled "Waking the Warrior," presented various exciting activities, including rattlesnake handling, jousting, and a reenactment of the legendary "300" battle. The young adult staff led heartfelt worship sessions, ensuring that this retreat would remain an unforgettable experience for all who attended.
Three core objectives drive these events:
To draw teens closer to Jesus and help them discover abundant life in Him.
To foster young adult discipleship through their leadership and support roles in these events.
To continually evolve and innovate in our approach to ministry.
Youth and young adult ministry have become more vital in today's world. By creating the right environment and offering transformative experiences, we can enable our young people to thrive and grow in their faith. As we reflect on the impact of these retreats, we are filled with hope and anticipation for the continued spiritual development of the next generation.
____________________
By Anil Kanda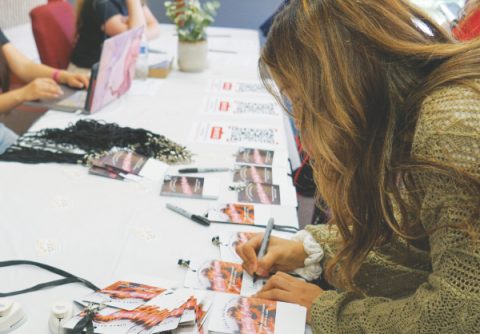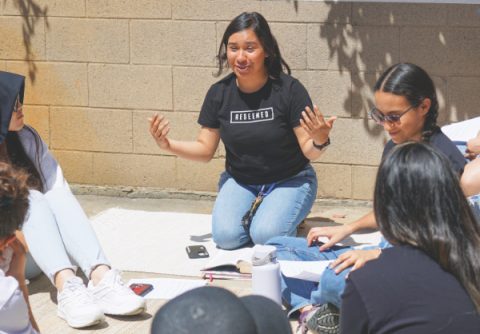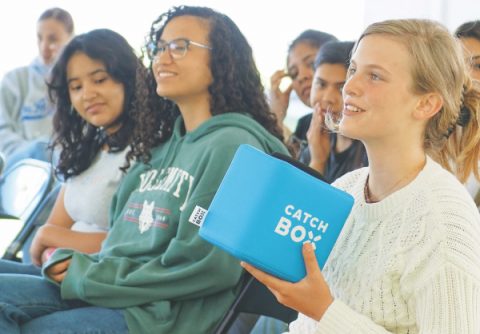 Edificando la fe juntos: Retiros memorables para niños y niñas empoderan a la próxima generación
Durante los fines de semana del 21 al 23 de abril y del 29 al 30 de abril de 2023, nuestro Departamento de Jóvenes realizó retiros espirituales para niños y niñas que fueron de gran impacto. Se caracterizaron por cálido compañerismo, estudios bíblicos a profundidad, adoración edificante y bautismos transformadores, marcando indeleblementa a los participantes.
El retiro de las niñas, con el tema «Querida amada», fue honrado por la oradora Erica Jones, subdirectora de Ministerio de la Mujer de la División Norteamericana. El retiro se enfocó en comprender y abrazar el amor de Dios, experimentar la curación y cultivar la confianza en Dios. Bajo la experta dirección de la coordinadora Kendra Miranda, el fin de semana se organizó hábilmente, brindando a las jovencitas una oportunidad muy necesaria de profundizar en su viaje espiritual.
Por otra parte, el retiro de los niños, titulado «Despertando al guerrero», presentó varias actividades emocionantes, incluyendo el manejo de serpientes de cascabel, justas y una recreación de la legendaria batalla de los «300». El personal de jóvenes adultos dirigió espirituales sesiones de adoración, asegurándose de que ese retiro siguiese siendo una experiencia inolvidable para todos asistentes.
Tres objetivos principales impulsan esos eventos:
Acercar a los adolescentes a Jesús y ayudarlos a descubrir una vida abundante en él.
Fomentar el discipulado de jóvenes adultos a través de sus roles de liderazgo y apoyo en esos eventos.
Evolucionar e innovar continuamente en nuestro enfoque del ministerio.
El ministerio de jóvenes y jóvenes adultos se ha vuelto más vital en el mundo. Al crear el entorno adecuado y ofrecer experiencias transformadoras, podemos permitir que nuestros jóvenes prosperen y crezcan en su fe. Al reflexionar sobre el impacto de esos retiros, nos llenamos de esperanza y anticipación por el desarrollo espiritual continuo de la próxima generación.
____________________
Por Anil Kanda