by Connie Vandeman Jeffery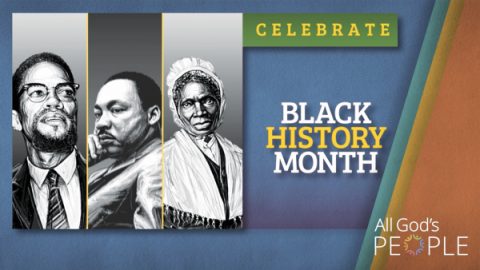 My favorite February episodes of All God's People have focused on Black History Month. In the past six years, we have had thoughtful, inspiring interviews with our leaders and pastors about the significance of Black History Month.
From AGP 604—posted Feb. 4, 2022:
February is Black History Month, and it offers an opportunity for Americans to learn details of their nation's history that, unfortunately, are far too often neglected and pushed to the wayside. As the saying goes, Black history is American history—and it's a varied and rich history. A wise nation honors and learns from its past. It refuses to let the important facts about our shared and collective memory disappear into the depths of forgotten history.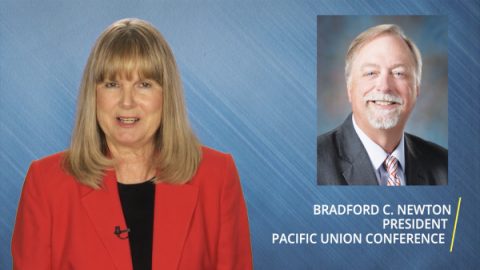 The observation of Black History Month dates back to 1915, when Carter G. Woodson, now known as the Father of Black History, created an organization called the Association for the Study of Negro Life and History. In 1926, Woodson initiated the first Negro History Week in February. He chose February because it contained the birthdays of Frederick Douglass on February 14 and Abraham Lincoln on February 12.
In this episode of All God's People, I had the opportunity to talk with our union president, Elder Bradford Newton, about his thoughts on Black History Month.
Watch the entire episode at https://vimeo.com/672632905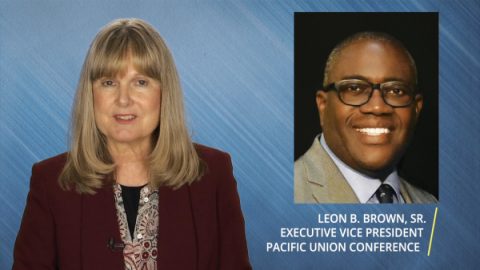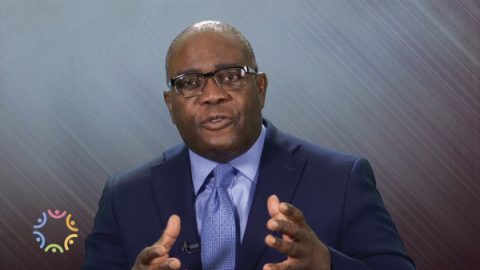 From AGP 605—posted Feb. 11, 2022:
This episode highlights some creative ways to observe Black History Month and concludes with an interview with Elder Leon Brown, executive vice president of the Pacific Union Conference. He ends the interview with this powerful statement: "The struggle is not over, and we must continue now to look to the future, to see how we can be successful in creating true civil liberty for everyone in America."
Watch the entire episode at https://vimeo.com/675304016
From AGP 504—posted Feb. 5, 2021
We were delighted to talk with Pastor Lawrence S. Dorsey Sr. two years ago about the importance of Black History Month. He shared memories and insights about the relevance of it today. Lawrence Dorsey Sr. is a native New Yorker and a graduate of Oakwood University. He entered the gospel ministry in 1980 in the Northeastern Conference of Seventh-day Adventists. He presently serves in the Southern California Conference as senior pastor of the University Church in Los Angeles. Pastor Dorsey's first love is evangelism, and he is the author of two books, including Born to Preach. Because of covid  protocols in 2021, our interview was on Zoom.
Watch the entire episode at https://vimeo.com/508162257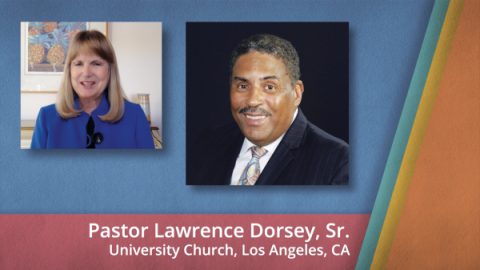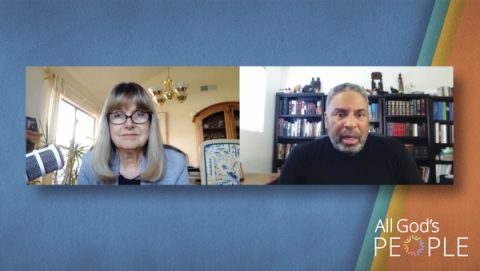 At the AdventistFaith.com website, we have gathered Black History Month resources into one dedicated page. You can watch past episodes of All God's People, read articles, and learn about books and study guides on the topic of Black History Month. https://www.adventistfaith.com/media/black-history-month
For past episodes of All God's People, go to:
https://www.adventistfaith.com/media/all-gods-people