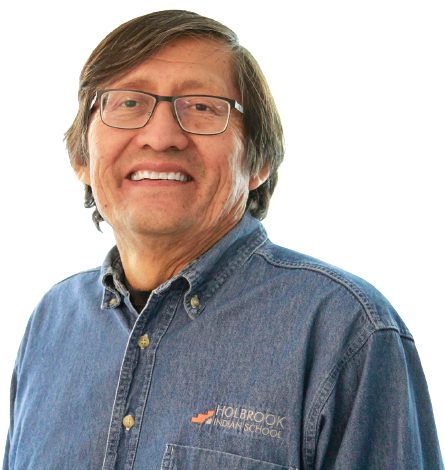 If you have been keeping up with Holbrook Indian School (HIS), then you know a good bit about the culture at this unique Adventist school. To go a little deeper into learning about the background of the Native students that are served, specifically those of the Navajo Nation, we would like to introduce you to one of the teachers who is Navajo. To understand a little more of the Navajo culture, we present to you Navajo language and Navajo government teacher Sam Hubbard.
Mr. Hubbard was first introduced to HIS in the same way many Navajos are introduced to the school—through word of mouth on the reservation. Back in the 1970s, Mr. Hubbard and his family were exposed to HIS through a former Navajo Code Talker with the U.S. military.
"Teddy Draper had told my mom there was a school in Holbrook," Mr. Hubbard recalled. "'You should take your kids there.' That was the first time my mom heard about the school. So my mom sent my oldest brother, Walter, and our four sisters to Holbrook."
Although he never attended the school, Mr. Hubbard would come to know the little school in the desert for himself later as a Bible worker. It was several decades later, after becoming an Adventist, when he felt inspired to become a full-time missionary in 2001.
Fast forward 21 years. He is now working at HIS in multiple roles. "When I first came, I was the boys' dean," Mr. Hubbard said. "At the same time, I was a Bible teacher for ninth grade." Then, after the math teacher moved on to another job, Mr. Hubbard moved into that position, at which time he was also asked to teach Navajo government.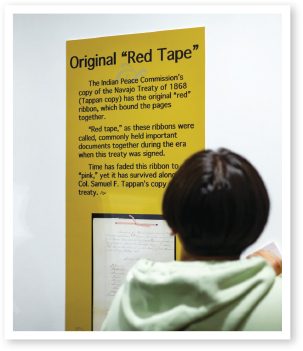 In April 2022, Mr. Hubbard took students on a special trip to the Navajo Museum and Navajo Nation Capital as part of his Navajo language class. "Part of the Navajo language class is to learn about our culture and also to compare our culture to other tribes and languages," Mr. Hubbard said.
"The tour guide told our students about our cultural significance and stories from the past. He talked about the Code Talkers and the historical Long Walk. He also talked about the treaties between the United States and Navajos."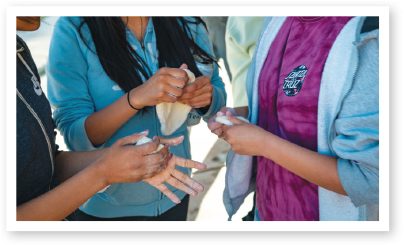 After the museum visit, the class went to the Window Rock Navajo Tribal Park and Veterans Memorial to prepare a favorite Navajo delicacy—fry bread. "I think [the origins and culture of fry bread] goes back to The Long Walk in 1864-1868," Mr. Hubbard said. "The U.S. government gave us flour, and we had to do something with it. As a people, I don't think we made bread before that. I tell my students we are always creating new traditions, and fry bread is part of that."
The Navajo fry bread is a little fluffier than that of other tribes. It's essentially a wheat dough mix made into a flattened, round bread. This is eaten with meat and potatoes or sometimes with just honey as a sweet snack.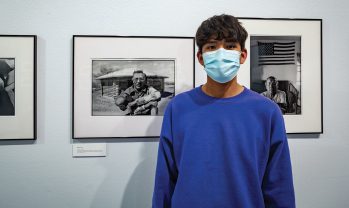 As part of the Navajo government class, HIS students go inside the Navajo Nation Council Chambers in Window Rock. They learn firsthand about how its three-branch system of government operates. "The Navajo Nation has four sessions throughout the year where they pass laws," Mr. Hubbard said. "They do that in the Nation's capitol at Window Rock. We usually go there to watch them give their speeches and see the procedure."

You can read more about Navajo culture and the school's incorporation of it in the full HIS Nation blog interview with Mr. Hubbard, in which he shares a short testimonial on why he became an Adventist, the similarities in the Bible and Navajo beliefs, and the significance of Navajo culture for his students. Visit HolbrookIndianSchool.org/hisnation/culture to read more.
____________________
By Chevon Petgrave and Sam Hubbard