With their sirens screaming, the fire trucks raced to respond to a devastating emergency at a mobile home park. Fire! Several structures were fully engulfed, and ultimately six trailer homes burned.  In recent years, this has become a familiar refrain in the West, and with this loss Moab, Utah, just wrote its own stanza.
The little Adventist church in town felt the pain of a neighbor's loss and wanted to help. But what could they do? How could they make a difference? They had been praying about serving their community, but what could be done in this crisis?  It started with a phone call to the fire department.  "Hello! This is the Moab Seventh-day Adventist Church.  We heard about the fire.  How can we help?"  The fire department was still busy mopping up the mess, and they suggested that the church contact the local Victims Services Office.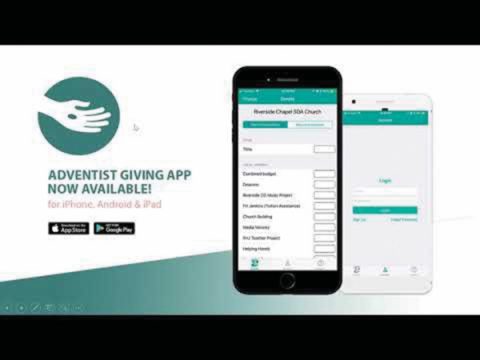 "Hello!  We heard about the fire and want to know how we can help."  The representative for Victims Services answered without hesitation: "There are already people calling to donate money for the victims.  We need someone to manage the funds."  As soon as Mary McElhaney, the church treasurer, heard about the need, she said, "I can add that to our web portal on Adventistgiving.org and it will be live in five minutes!"  Mary swiftly set it up, and five minutes later a URL had been sent to Victims Services.
Later that day, the local faith-based coalition held an emergency meeting.  As soon as they learned about the Adventist church collecting funds, they embraced it and promptly broadcast to all their affiliates how people could give to the fire victims.  The local pastor, as part of the meeting, suggested that other community leaders help manage the disbursement of funds. The coalition named a panel of community members to provide stewardship along with the Adventist pastor and treasurer. 
Within hours, the local sheriff's office, Fox news, and other significant media outlets were contacting the church, asking for interviews about how to help the fire victims and promoting the URL in their reporting and social media.
Ultimately, $25,000 was donated, and a rather unlikely team of a Latter-Day Saint accountant, a secular aid director, a local Sunday pastor, and two Adventists made prayerful, careful decisions about how to honor donors' requests and disburse the monies to the affected parties.
Now this little church has richer community friendships. They were able to become well acquainted with multiple families at a time of great need and loss.  They are praying for wisdom to help with the next crisis that comes.
Sometimes, service is best conducted when we realize that God has placed us in the right place at the right time with the right questions.  What does your community need your church to do for them?
For more information on the fire and relief efforts, see https://ksltv.com/495335/faith-leaders-community-organizations-helping-moab-mobile-home-park-fire-victims/amp/ 
____________________
By Nathan James