When Norma Villarreal learned that the Central California Conference wouldn't be able to hold summer camp at Camp Wawona this last summer due to the continued issues caused by the coronavirus, that didn't stop her. As youth and camp ministries director for the conference, she understands her purpose is spreading the church's message, regardless of where it takes place. As a result, she proposed taking summer camp on the road. This proposal was given to the president of the conference and quickly made a reality.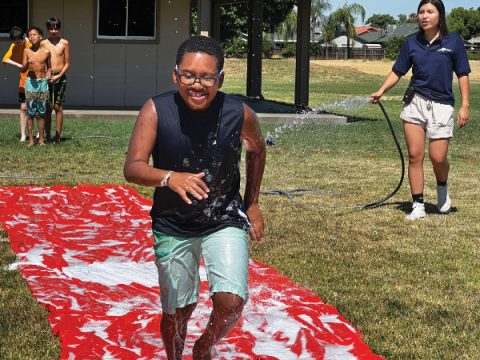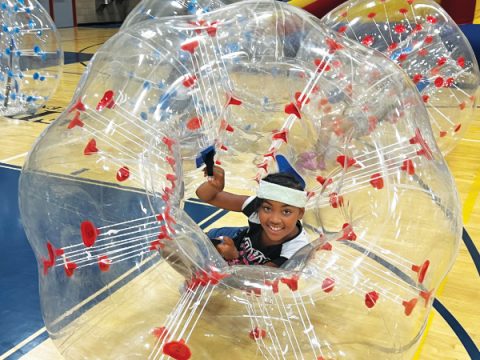 The goal of the summer camp day program was to bring evangelism to children between the ages of 7 and 14 while introducing them to Christ. They based the camp on the conference's theme "Arise & Go," taken from Isaiah 60:1, "Arise, shine, for your light has come, and the glory of the Lord rises upon you" (NIV).
Villarreal partnered with three schools in the conference: Fresno Adventist Academy in Fresno, Central Valley Christian Academy in Ceres, and Mountain View Academy in the Bay Area.
Due to limited space in the schools, the camp was limited to 50 campers per location. Each camper received a backpack and water bottle to bring with them each day, which put smiles on their faces.
A handful of the campers weren't Adventists, and it was exciting to reach a group that may not have otherwise had access to camp evangelism. At the end of the week, each camper was sent home with GLOW tracts in English and Spanish, along with information about their local Adventurer and Pathfinder clubs.
Fifteen staff members came on board and traveled as a team from location to location. Most of the staff had been a part of Camp Wawona in the past. Getting staff members proved to be a challenge, so it was a huge help to have some of the previous staff. Traveling together as a team quickly turned the group into a family.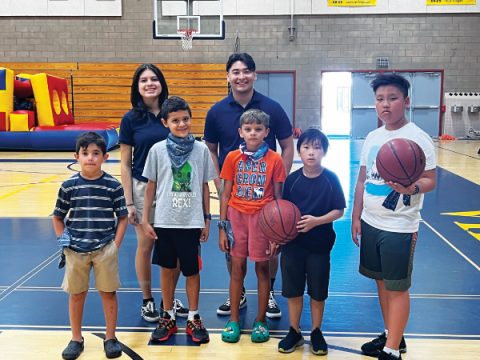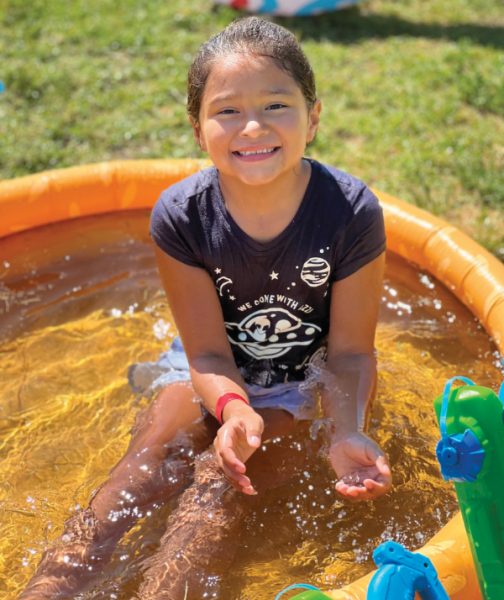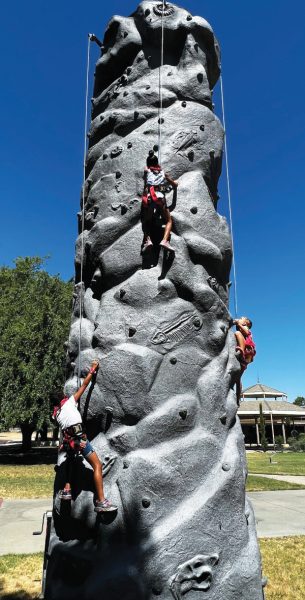 "Camp ministry is an effective evangelistic tool that continues to reach children and their families through nature and outdoor activities," explained Villarreal. "Even though the Camp Wawona facilities were not available this year, the Lord made it possible for us to bring camp to three communities in the Central California Conference territory."
Each morning began with a service and a play, similar to the standard schedule followed at Camp Wawona. A different local pastor was invited each day to lead the devotional. After the devotional, the kids jumped right into fun camp activities like arts and crafts, giant hamster balls, board games, sports, and a bounce house. They were able to cool off outside while playing on water slides.
After the camp ended, parents quickly reached out, hoping to reserve spots for their children next year. Parents expressed their desire for the program to continue in the future because their children gained so much while learning about Jesus.
"My kids cannot stop talking about it," explained Elda, one of the parents. "I'll keep you and your team in my prayers so you can impact other kids and bring them closer to our Savior!"
Villarreal and her team were able to move forward with their mission despite the many difficulties and challenges, including the coronavirus. "God worked through the young adult staff to be the hands and feet of Jesus to the youth and children that attended our day camps," Villarreal said. "I was blessed to see campers give their lives to Jesus, and I look forward to seeing God at work as we prepare for summer camp 2023."
The plan is for next year's summer camp to return to the Camp Wawona facilities. Even so, Villareal would love to see the schools continue similar programs in the future.
____________________
By Brennan Hallock