by Greg Dunn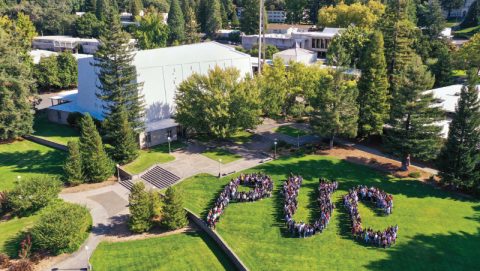 In Proverbs 22:1, we're told that "a good name is to be chosen rather than great riches, and favor is better than silver or gold" (ESV).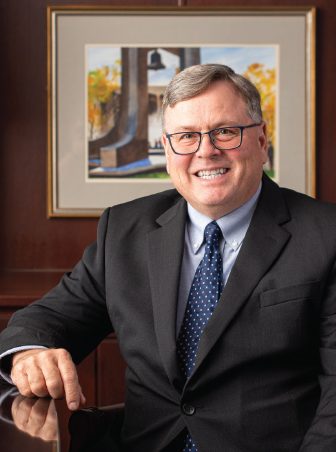 Unsurprisingly, Scripture was well ahead of its time. Today, a significant body of research underscores the value of a good reputation and documents that an organization's reputation is closely tied to that of its leader.
By this measure, Pacific Union College's (PUC) good name and reputation soon will be further burnished with the addition of its highly accomplished new president, Dr. Ralph Trecartin.
Last summer, almost exactly 140 years after Ellen White inspired the establishment of Pacific Union College, Trecartin became the 24th president of the school. He brings impressive credentials from leading institutions within and outside Seventh-day Adventism and cares passionately about the mission of Adventist higher education.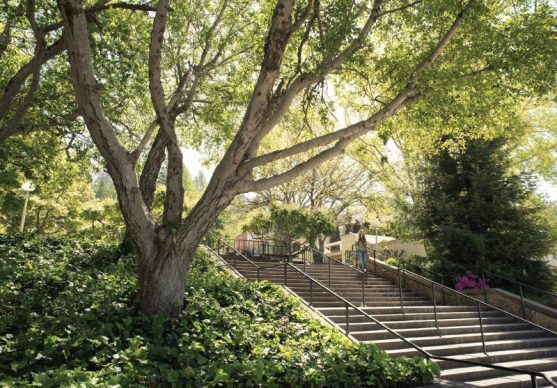 In between stints as an administrator at Andrews University in Berrien Springs, Michigan, Trecartin served in a variety of administrative positions during an 18-year stint with the State University of New York (SUNY). Upon returning to Andrews University in 2017, Trecartin assumed the role of associate provost and dean of the College of Professions.​
PUC is rated one of the most diverse campuses among Adventist colleges and universities.
​Since Trecartin and his wife, Virginia, made Pacific Union College their home, he has marveled at the natural beauty of the campus's setting high atop Howell Mountain in Angwin, California. Even more, he has a deep gratitude for the beautiful work he sees God performing in all aspects of campus life. In the last year, for example, PUC has sharpened its focus around and dedicated increased resources to its highly acclaimed pre-professional degree programs in nursing and health sciences, science and technology, business, behavioral sciences, and visual arts and communications—while also continuing to offer a broad range of competitive degrees in additional vital disciplines.
What's more, PUC is rated one of the most diverse campuses among Adventist colleges and universities. The school's graduates leave campus enriched with knowledge and the interpersonal skills that allow them to thrive in today's workplaces right from the start.

Moving forward, Trecartin and his leadership team are intently focused on further strengthening many aspects of PUC's ongoing operations, but five priorities top the list:
Helping to further elevate campus spiritual life, including an array of new student-powered programming and mission opportunities (missions far and near), as well as community service. Ultimately, students are encouraged to find their mountaintop— in their relationship with Christ and in all aspects of life.
Maintaining and bolstering the current rigorous academic environment in order to help put students on a path to rewarding careers no matter their degree. Two of the high priority programs flagged above—nursing and business—have attracted highly accomplished new department chairs, beginning with the current school year.
Preserving the exceptional level of faculty- student engagement for which PUC is known, and identifying new and innovative ways to help facilitate these often lifelong mentoring relationships.
Further enriching the on-campus "whole person" experience. There's a belief that the campus that plays together (PUC's intramural program is one of the most highly rated across U.S. higher education) and prays together is a pretty special place to spend four years of young adulthood.
Carefully and prayerfully initiating planning for an upcoming capital campaign to help refurbish key areas of the campus.
All of the important work taking place at PUC is in support of mission fulfillment. Specifically: "Pacific Union College is a Seventh-day Adventist learning community offering an excellent Christ- centered education that prepares its students for productive lives of useful human service and uncompromising personal integrity."
With God's blessing, PUC will continue to steadily progress in pursuit of this mission. And, led prayerfully by the administrative team and with active roles played by faculty, staff, and students alike, the school will reach progressively greater heights.
And from there, an increasingly "good name" and ever-growing reputation surely will follow.
_____________________________
Greg Dunn is a senior consultant to the communication work of the Pacific Union.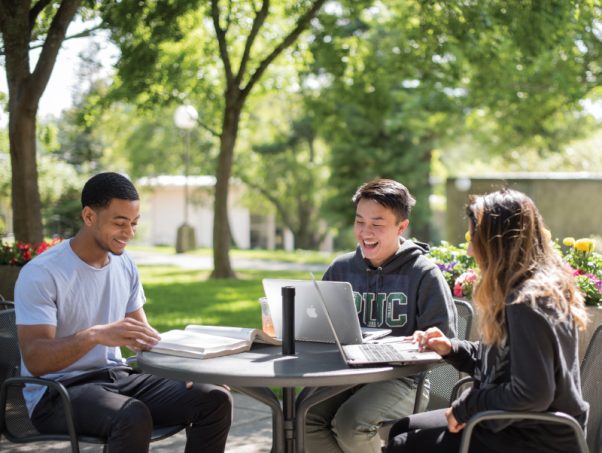 We sat down for a conversation with Pacific Union College President Ralph R. Trecartin about his vision for PUC and its faculty, staff, and students.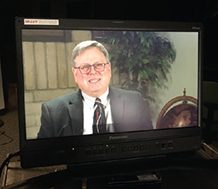 You are new as a president at Pacific Union College. What has your experience been so far?The most exciting thing about my job at PUC is to see students as they develop and grow in their relationship with Jesus, and that includes their relationship with the faculty and their fellow students. And of course, they're looking forward to their future careers as well.
I try to get out and walk around and see and talk to students as much as I can. I go to a Sabbath School class with students almost every week, and I enjoy seeing them interact with each other on the campus.
What are the greatest assets at Pacific Union College?
We have faculty and staff that are so engaged with students. They want to see those students succeed. They want to build a personal and professional relationship with their students that lasts a lifetime. I was just recently visiting with some alumni and with three professors who had taught at PUC 20 years ago, and it was amazing how they knew their former students all these years later and could talk to them about their lives and about their experiences. That's the kind of relationships that we're trying to build with our students.
PUC has outstanding academic career tracks. We have a great social atmosphere, and students are forming friendships that are rich and meaningful. And there are all kinds of activities—if you like outdoor activities, this place is the best! But most importantly, students have the chance to walk with Jesus and be surrounded by other people who are interested in learning about Him and walking with Him.
How would you describe student life at PUC?
We are a place where our students can grow with Jesus. It's a safe place. They can get an outstanding academic experience. They live in the most beautiful place you can imagine. There are faculty and staff that love our students and want the best for them.
What got you started in a teaching career?
I started off as an intern pastor with a degree in theology and a minor in accounting. I expected to follow in my father's footsteps and work for the church, probably in treasury or accounting. I decided when it was time to go to the seminary that I'd rather do an MBA. I feel that everyone is called to ministry, but not everyone is called to pastoral ministry. I was asked to teach a class while I was in my MBA program, and that was totally unexpected. I don't like public speaking, so I probably started off as a terrible teacher, but I learned and got better. I evidently did well enough that they kept asking me to teach.
PUC has outstanding academic career tracks. We have a great social atmosphere, and students are forming friendships that are rich and meaningful.
What has been your philosophy as a teacher?
I love interacting with students. If I was talking to a student, I would ask them, what do you want to do with your life? What's most exciting to you? How do you imagine spending your time when you're working and you're not just in school? When they start to imagine what they want to do, then you can start to help guide them in the way forward.​
​I've learned from my students that there is still lots to learn in this life. They are coming up with new perspectives on things that I have never thought about before.
How would you describe the spiritual atmosphere of PUC?
​I see Jesus in people around me, in the lives of the faculty and the students and the staff. I see Jesus reflected in their characters, in the things they do and the things they say, the things they get excited about. I see Jesus at church and in the Sabbath School where the students are discussing deep scriptural issues back and forth. I see Jesus as they go out to feed the homeless. I see Jesus all around me.