The Children's Ministry Department provides training and support to leaders in Children's Ministry, Vacation Bible School and Children's Sabbath School Divisions.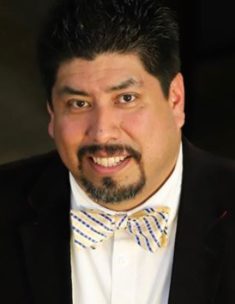 Manny Cruz Children's Ministry
Manny Cruz has been involved in Children's Ministry for 27 years. The first 20 years he was behind the scenes assisting his wife Melanie with all her Children's Ministry events, seminars and workshops. He was the guy unloading all the boxes and materials for all the conventions and training events. He was there early to set up and was one of the last to leave after cleaning up. He started at the bottom...LOL. After 20 years being Melanie's assistant, he was asked to serve as Children's Ministry Director for the Arizona Conference. In 2021he was asked to serve as the Volunteer Children's Ministry Coordinator for the Pacific Union Conference. Manny is married, has 4 daughters and has a taco addiction.