Ted Wilson, president of the General Conference of Seventh-day Adventists, addresses the delegates at the special session of the Pacific Union Conference, August 19, 2012. He is assisted by two GC vice presidents, Lowell Cooper and Armando Mirando.
PRESIDENT TED WILSON:  Good afternoon to each of you, and what a privilege it is to be here in California [26] with you.  I come with great respect for this body and with humility. Thank you, Elder Graham, for your invitation to be here, and also, Elder Jackson, for your invitation to be here at this constituency. 
This is a very important Union in the entire organization of the Seventh-day Adventist church with about 120 unions.  The Pacific Union has long been a leader in many, many areas of activity, and I come here today because I care about items of conscience.  I care about how people grapple with the challenges that they face.  I also come here because I am very interested in unity for the church.  You know, as Christ prayed that incredible prayer in John 17, and as He got close to the end of that chapter, He said, "Neither pray I for these alone, but for them also, which shall believe upon me through their word" -- that meant He prayed specifically for you and for me -- "that they all may be one as thou, Father, art in me, and I in thee, that they also may be one in us:  That the world may believe that thou hast sent me." Our unity shows the world that God sent Christ.
There are various aspects of why you have gathered today, and Elder Graham has outlined some of those, and, certainly, unity is one of them.  I want to say some things today, and I'm grateful for the time we have been [27] allowed.  I will try not to abuse that at all, but I have two colleagues with me, Pastor Cooper and Pastor Miranda.  They both will share a brief portion of our presentation.  And I just want to indicate that what I say and what we say will be said in great love and very earnest interest in the Pacific Union.  We may say some things that may not resonate well with some of you, but we would like to say it with great respect and with love.
And I care about the Pacific Union, also, because I have lived here, I have gone to school here, and the Wilson family traces its beginnings in the Seventh-day Adventist church to my great grandparents who became members in the Healdsburg area, so the Pacific Union has a lot to offer to me, personally.
Many around the world are interested this afternoon in what you are doing.  They're greatly interested and concerned about the votes that will be taken, and there are many challenges when an organization decides to proceed in a particular way that may be independent and unilateral from the rest of the body, and that type of an approach, might I say, can tend to lead towards congregationalism.
I want to share with you this afternoon just a few thoughts, because what do you do when you reach a [28] point of conflict between your conscience and policies which you perceive are not in harmony with your moral imperative?  Some have felt so moved by this conviction that they are ready to vote something that will put the Pacific Union in dissonance or in opposition to what the World Church has indicated.
How did the early Seventh-day Adventist church deal with these kinds of matters?  How did they deal with great conflicting ideas?  Well, many of them spent time on their knees, as we just did, and thank you for that prayer session.  Thank you for the opportunity of singing praises to God here this afternoon.  I want to indicate that the early church got together in Sabbath conferences, they got together in Bible study in earnest opportunity to allow the Holy Spirit to lead them, and I'm grateful that we are focusing on the word of God and on prayer.
I want to also indicate, before sharing some specific things, that the World Church appreciates greatly the involvement of women in the mission of the church.  It is absolutely vital that all of us are part of the activities of proclaiming the Three Angles' Messages, as Elder Graham said, and the soon coming of Jesus Christ.
I'm not here today to comment or talk about [29] women's ordination.  It might seem a little odd because that is one of the specifics on your agenda, but that is an item for another venue and another time, and I will share that in just a few moments.  However, I do want to share some thoughts of clarification in terms of certain allegations, certain things that have floated around through Internet and through other communications.
However, I do want to indicate very specifically at this point that the Theology of Ordination Study Committee is well on its way to functioning.  All 13 divisions have been participating so far in their biblical research committees, and soon, we will be appointing a specific committee.  I want to tell you about this committee. Some people have the idea that everything will be maneuvered, everything will be controlled, and that information will not be made known to people, whatever it might be.  I want to tell you this study committee will be something beyond what has ever happened before, for we're going to call a group of people together who are going to spend incredible time on their knees, studying the scriptures and the Spirit of Prophecy, listening to the impression of the Holy Spirit to understand how God would have us look at that subject. We're going to have a balanced group of people, people [30] from various perspectives, gender inclusive, people from international perspectives, people from North America, theologians, teachers, pastors, lay people who are going to come together in an open setting.
I would appeal to you to allow that process to truly function.  It is going to be reported to the Annual Council of 2014, and that committee is going to have openness.  People are going to be able to express whatever they want.  They're going to be able to look at things in a very, very critical and specific way.  The report, well, perhaps even reports, because they're going to try to come together in consensus as much as possible, but on those items where they do not find consensus, I'm sure there will be more than one report, but that information will go to the Annual Council, and the Annual Council will make a decision as to what it would like to place on the agenda for the 2015 General Conference session.  It will be a world body, the Annual Council, with representation from all over the world that will make the decision as to how to treat the information.
Please believe that we want openness.  I want to know God's will.  You need to know God's will.  We are desperately asking for the Holy Spirit to lead us. I want you to know that that process will be a very open [31] and fair process.  I hope you will trust us sincerely with that.
I'd like to just read a quotation.  Elder Jackson read something from Acts of the Apostles, and I'd like to read something from page 163 and 164.  "God has made His church on the earth a channel of light, and through it, He communicates His purpose and His will. He does not give to one of His servants an experience independent of and contrary to the experience of the church itself.  Neither does He give one man the knowledge of His will for the entire church while the church, Christ's body, is left in darkness.  In His providence, He places His servants in close connection with His church in order that they may have less confidence in themselves and greater confidence in others whom He is leading out to advance His work. There have ever been in the church those who are constantly inclined toward individual independence. They seem unable to realize that independence of spirit is liable to lead the human agent to have too much confidence in himself and to trust in his own judgment rather than to respect the counsel and highly esteemed judgment of his brethren."
Let me say, all of us are subject to that.  I am, too.  We need to humble ourselves before each other. [32]
Going on, "Those who are inclined to regard their individual judgment as supreme are in grave peril. It is Satan's studied effort to separate such ones from those who are channels of light, through whom God is wrought to build up and extend His work in the earth." It goes on to say that, "The Lord in His wisdom has arranged that by means of the close relationship that should be maintained by all believers, Christian shall be united to Christian and church to church.  Thus the human instrumentality will be enabled to cooperate with the divine.  Every agency will be subordinate to the Holy Spirit, and all of the believers will be united in an organized and well-directed effort to give to the world the glad tidings of the grace of God."
I would like to earnestly appeal to you that the Theology of Ordination Study Committee is not just something of window dressing.  It is an opportunity for us to see the Holy Spirit work in a powerful way to help bring us together in unity.  I'm asking you to proceed by joining the World Church family in its genuine study of the scripture on this topic.
Having worked closely with the North American Division officers on various aspects that lead us to the discussion today, we have realized that as we approach this particular meeting, that we need to do so [33] prayerfully.  I want to say that much prayer has bathed this meeting, as has already been mentioned.  I have prayed earnestly, and I know you do, as well, and have.
In addition, the General Conference officers and the division presidents have carefully and lovingly appealed to you.  We do this out of a sense of unity from the church.  I hope you have read the appeal that we have made, and I appeal to each of you to not vote something that will put you into a situation that will separate you from the World family and the World Church.
The issue of working together as a church is a huge issue, and it is fundamental to how we work as a church and the body of Christ. In the recent past, some misconceptions have arisen about the authority of the Union for deciding all matters relating to ordination and, perhaps, other matters.  I'd like to ask Lowell Cooper to come and share for a few moments on that particular subject and one other for just a moment.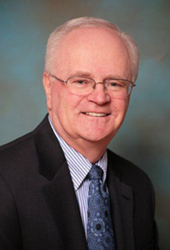 ELDER LOWELL COOPER:  Thank you, Mr. Chair. I have been asked to address a couple of points that may, to many, seem as tangential to the issue that is uppermost in our minds today, yet because this matter has been in discussion for some time in the church, and several individuals have made important contributions to [34] a clearer understanding of how the church works, I think it is important that we consider carefully how to proceed. This is an important learning moment for all of us about our church. 
It has been asserted that the General Conference session, by virtue of its actions in 1990 and 1995, acted outside of its authority in expressing a decision with respect to ministerial ordination practice.  Such an assertion implies that a General Conference session, which Seventh-day Adventists recognize as the highest ecclesiastical authority in our organization, is only an authority in some things and is barred from expressing itself in other matters.  A conclusion of this kind must be seriously questioned. In its decisions regarding the content of the church manual, a General Conference session establishes policies that govern and guide local church life. 
A General Conference session can also, if it chooses, determine other policies or practices that define the church as a whole. The General Conference Executive Committee has been entrusted with the development of operating policies for the church; however, it would be incorrect to conclude therefrom that a General Conference session is denied the ability to speak, out of its wisdom, in [35] matters that it deems necessary for the church. 
A General Conference session does not function under delegated authority from some other denominational entity.  It is its own authority with respect to decisions it wishes to make, and its decisions are to be respected by all organizations, including the Executive Committee, which has been questioned by a General Conference session.
An illustration of the General Conference session as the highest ecclesiastical authority in the church is seen in its being the body that can settle differences among its member organizations.  A General Conference session can also render its decision in matters referred to it by other organizations.  Such was the case in 1995, when the North American Division officers and Union presidents requested approval for an amendment in ordination practice within this division. The presentation of such a request provides ample evidence that the North American Division officers and Union presidents, at the time, recognized a decision on this matter was outside their own authority and properly belonged to a General Conference session.  The session acted, in its own right, to address the request.
We have accepted the General Conference session is the highest ecclesiastical authority in our [36] denomination and that actions of the General Conference in session represent the voice of the church.  To assert or imply that the distribution of authority throughout our structure thus constrains the ability of the General Conference in session to determine the context and framework within which each organization functions, gives a misleading impression of how the church works.
In recent months, the idea that Unions are fully entitled to resolve the ordination question on their own has received widespread circulation.  Some of those who advocate this view have done important homework on the nature of our denominational structure and the processes and relationships that characterize our life together.  Unfortunately, we must observe that there is still more homework to do.  It is true that authority and responsibility have been carefully distributed throughout our church structure in such a way as to hold us together by bonds of interdependence. This is the key to the strength of the Seventh-day Adventist church as a worldwide organization. However, the idea that the authority and responsibility of one type of organization can be exercised autonomously and unilaterally is a concept alien to the ethos and practices of the church.
General Conference working policy speaks about [37] the various types of organizations as being part of the worldwide organization.  Whereas each has accepted the privilege and responsibility of representing the church in its part of the world, each is, therefore, required to operate and minister in harmony with the teachings and policies of the church, and the actions of the World Church in session.
The decision a few weeks ago by this Union Executive Committee to seek wider counsel in support for its intention to implement ministerial ordination without regard to gender is understood.  In turning to a Union constituency for this counsel in support, the Executive Committee chooses to overlook the counsel that has already been expressed by the Worldwide church.  It is out of concern for this that the General Conference officers, including all division presidents, chose to express an appeal to the Union Executive Committee.  You have received a copy of that.  The basic ideas underlying this appeal are the global church has expressed itself on the very question that is before this body today.  And secondly, the global church is right now engaged in a study of the theology of ordination and its implication for our practices.
The General Conference officers and division presidents have placed before you their appeal.  They [38] have not engaged in a debate with you about current or proposed ministerial ordination practices.  Another forum is provided for that.  Instead, they have asked that you refrain from autonomous action in a matter that is in the hands of the World Church, and further, that you engage fully in the present opportunity to review and revise, if necessary, our global thinking and practices with respect to ordination.  We believe that this is not an unreasonable request, and that to people of goodwill, it is not burdensome.  We respectfully ask that you give the process a chance.
PRESIDENT TED WILSON:  Thank you, Elder Cooper.  Elder Miranda, if you would share a few words of encouragement to our people, as well.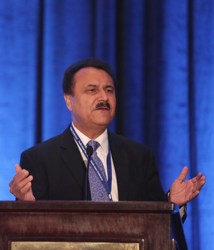 ELDER ARMANDO MIRANDA:  My dear brothers and sisters, as a Seventh-day Adventist, we are convinced, now more than ever, that we are living in the end of the time. Christ is at hand, and the church, through the revival of information movement, has been blessed by God in a special way. 
As we travel around the world, I can tell you that wonderful things are happening.  Even in some difficult and simpler areas of the world, we see how the Holy Spirit is transforming life and mobilizing the church in the fulfillment of the mission.  Thousands and thousands of Seventh-day Adventists around the world are [39] praying every day for the outpouring of the Holy Spirit to let it reign.  And we are witnessing a great spiritual awakening, and we praise the Lord for that.
Let me tell you that even thousands of former Adventists are returning to the church.  Millions of the great controversy books and others are being distributed and many people are accepting the message of salvation also in this way.  In short, the church is experiencing a great awakening, so it is natural, in quotes, that the devil is angry and attacking the church, trying to distract us from the mission, creating disunity and bringing confusion. 
I must also sadly say that hundreds of Adventists are leaving the church, so the shaking is starting.  This is a great truth.  It's sad, but it's true.  Today, more than ever, we must be united in prayer and supplication and witnessing in favor of God's cause.  I will humbly encourage you, my dear brothers and sisters, to, number one, strengthen the unity of the church, not taking actions that are contrary to the World Church. 
Number two, maintaining loyalty and respect for the policies of the church because it is clear that our authority just come from the policies. When we do not respect the policies, we lose some authority and we destroy the system by which God blesses [40] His people in our mission.  If we don't respect the policies, there's going to be a curse.  It's going to be terrible. 
Number three, working together when we have differences in issues.  It's normal that we have differing opinions, but let me tell you, brothers and sisters, that there are places and levels where we can discuss and decide together as a global family on issues that affect the global church and come together, finding solutions, even, if necessary, we can change policies, but let's do it together and in the corresponding level because, as you know, the policies protect the church.
And fourth, keeping the trust in the system of governance that the church has and that is directed by God for our global family.  And remember, that God will take His church to final victory, but today, more than ever, we need to act and work together. As Christ asked His brothers and sisters in prayer, I invite you, my brothers and sisters, to participate, to pray, and to wait for the result of the process that the World Church has already started in the issue of ordination of women, and let's work together and pray because the Lord will lead His church.  This is not our church, this is God's church, and the Lord will bless every effort, but united as the Lord wants.  May the Lord bless you. [41]
PRESIDENT TED WILSON:  Thank you, Pastor Miranda. As you make a decision today, I want you to keep in mind a few points, and then I want to make an appeal to you.  I don't want to overburden you with time, but believe me, this is important.
I'd like to briefly and respectfully share some information to clarify some incorrect information that's been circulating, and much has to do with how we work together and what the church structure is and working policies are all about. 
I have a copy of the General Conference working policies here.  Brad has a working policy of NAD.  I mean, you know, when you talk about policy, it sounds so dry, so bureaucratic, so wonkish. Why would you worry about policy?  But I want to tell you, policies, essentially, are the Christian agreements that we make collectively as to how to advance the mission of the church.  This is not the Bible.  We hold our allegiance sola scriptura, the Bible and the Bible only.  We praise God for the gift of prophecy, through the Spirit of Prophecy, and the work and writings of Ellen White.  We do not equate this book to the Bible or the Spirit of Prophecy, but let me tell you, those are the foundations of how this book comes about.  It is for the advancement and the mission of the church.
Now, let me share some specific items.  Some [42] have had concerns saying polygamy -- we have various adaptations of and accommodations for polygamy.  My brothers and sisters, we have one policy.  You can read it.  In fact, if some of you would like some nice nighttime reading, you can actually, I believe, get the ABC to buy a copy for you -- you have to pay for it -- and you can read it.  This is not a secret document, but if you look in C 70, there is a policy about polygamy, and believe me, our brothers and sisters primarily in Africa adhere to it very carefully.
Church manual, it's been kind of indicated that, well, we have various church manuals around the world.  I want to tell you all 13 divisions have the same church manual.  Now, it is provided for that they can have notes on minor items in the back of that particular church manual.  To my knowledge, there are only three divisions that do that, but every division has the same church manual.
Women's ordination -- and people indicate there might be some variations in this.  We have the same approach around the world, and we're trying to keep us -- we're trying to keep the World Church together in terms of how we approach that.
Other points that have been made, that the Union is the final authority on all matters relating to [43] ordination.  That is not so.  Elder Cooper gave a very helpful indication about that, but let me tell you, in the section called "L" -- it's divided into the alphabet.  The section called L, it's called "The Ministry," it has a large section on ministerial activity.  That entire section, as everything in this book, was voted on by the Annual Council, which is the Executive Committee of the General Conference, about 330 people representing the world field, including the president of the Pacific Union, now, that voted the L section. Now, in L 45, it talks about the procedures in authorizing ordinations, talks about the Conference, then the Union, goes to the Union for counsel and for approval.  It also talks about the division of the General Conference when they have people that they would like to see ordained.  They do not have to refer to the Unions.
Now, in B 05 of this policy, it has something that has kind of confused things because it talks about the realm of final authority and mentions the Union and ordination, but this, in no way, is implying that the criteria for ordination is to be the purview of a Union. It is the approval process.  In fact, that particular section of B 05 really has an emphasis on ascending [44] liability and really has nothing to do with trying to determine who it is at the Union level that has final authority on the criteria for ordination.
In terms of the aspect of the Theology of Ordination Study Committee, the Executive Committee, when it reviews this subject in 2014, will, again, understand that the World Church has the authority to determine the criteria and qualifications for ordination. 
You see, it's interesting to note that the particular policy that is specifically addressing the qualifications for ordination -- and some will not like this, but this is the way it is -- it is very specific about gender. Now, some might say, well, you know, the Tenth Commandment says that a man is not supposed to covet his neighbor's wife, but it doesn't talk about a woman coveting her neighbor's husband.  So what's that supposed to mean? 
Let me assure you that there is no confusion in the policy of L 45 or L 35, specifically, when it talks about the ordination being gender specific.  Let me illustrate it as well.  In the last 15 to 20 years –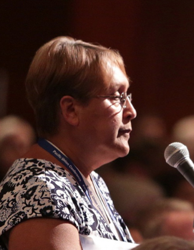 DELEGATE KAANAANA:  Point of order.  We have a lot on the agenda we have to stick to.  I would like to get to our business. [45]
ELDER RICARDO GRAHAM:  A point of order, according to the General Conference rules of order by which we operate, does allow for interrupting a speaker, and I do recognize you, Ellie, and the desire that you have demonstrated and support you have for that.  We do have a lot of business.  May I ask you to allow Elder Wilson to come to completion, please?
PRESIDENT TED WILSON:  Thank you very much, and I respect your point of order.  I did ask the chair, prior to the meeting, for ten minutes more, and I think we will complete that within the time requested.  I respect you for your point of order. 
I will not go into much greater detail, but I would draw your attention to the fact that there are many items which have only been shared from one perspective in terms of policy, and that policy appears to, in some way, mitigate against a clear progress for mission.  I want to assure you that the church is extremely cognizant of the fact that policy must not stand in the way of the mission of the church, but that the policy is there to guide us and to bring us to a safe conclusion.
Now, in summary, Brother Chairman, I would like to indicate that the proposal that you have of the words "in general" that are being recommended to this body [46] constitute a real challenge to the source of unity for the church, for if you say, "in general," it actually is placing the Pacific Union above the authority of any other organization or body, and it places you in the driver's seat as to whether or not you wish to accept or reject policies which your family around the world have agreed upon, and so I would strongly appeal to you to not vote in favor of changing your constitutional wording.
I want to thank you for the opportunity that I have had to be with you, and on behalf of your World Church family, I humbly ask you and beseech you and request you and implore you not to vote for the recommended measures before you.  I do that with humility and I do that with earnestness of heart.  I ask you to stay close to your church, to see the bigger picture, to understand that the church is a family and a unit.
I believe, as has been mentioned, that we are living in the very end of time.  Jesus is coming soon. The great controversy theme is unfolding before us as predicted, and God calls for unity in all things.  He calls for us, as the Spirit of Prophecy has indicated, to press together, press together, press together.  We are not to allow anything to separate us. [47]
I humbly ask you, in simplicity and earnestness and a prayerful appeal to use the process of the church and to not vote something in opposition to your World Church family.  I appeal to you with all of my heart on behalf of the World Church and its leadership. I have earnestly prayed about this, and I will be praying for you and ask that you will pray for your World Church.  I appeal to all of you and to Elder Graham, who is a member of the World Annual Council, our Executive Committee, to all of you, with respect and humility, I beg you not to vote the recommendations.  I ask you to stay in harmony with the biblical, spiritual, moral, and structural harmony and unity of your World Church, and I thank you for your time.  May God bless you in your decision.
NOTE: The text above is a transcription, made by the court reporter who was present at the Pacific Union Conference special session. Page numbers are from that docucment.