Pacific Sunrise | March 9, 2021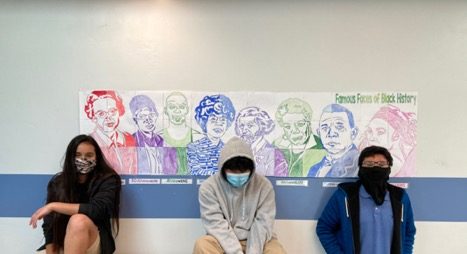 During the month of February, students at Valley View Adventist Academy in Arroyo Grande, Calif., focused on the lives and contributions of African-Americans. VVAA student Isaac Espinoza, grade 9, created a hand-drawn and colored poster of their studies titled "Famous Faces of Black History", which is displayed in the school's main hallway. His classmate Nylaya Perez, grade 9, contributed to the project by learning about Katherine Johnson, who became the first woman in her division at NASA to receive credit as an author of a research report. Perez also learned about some awards that Johnson earned, which include the Presidential Medal of Freedom, NASA Group Achievement Award, and the Congressional Gold Medal. Daniel Hernandez, grade 10, studied up on Jesse Cleveland Owens, who suffered humiliating treatment even as he was revered as the most successful athlete of the day. Hernandez noted that Owens went to the Olympics in Berlin, where he won four gold medals for the USA.

Follow Valley View Adventist Academy on Facebook to learn more about that students are up to!